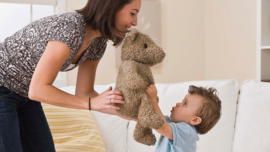 Role-play frustrations away
Your child's own toys can be a handy tool for helping him control his toddler tantrums.
Creativity & Life Skills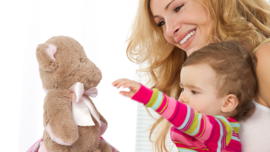 Meet your feet!
Play Simon Says to teach your child the parts of the body, from head to feet.
Reading & Writing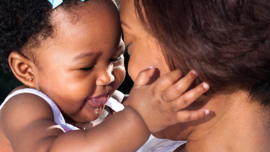 Open, shut them
Introduce new words and encourage motor skills with this fun finger play.
Reading & Writing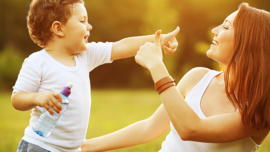 Finger plays: Where is Thumbkin?
Fingerplays like Where Is Thumbkin? introduce new vocabulary and help infants and toddlers coordinate words with finger motions.
Reading & Writing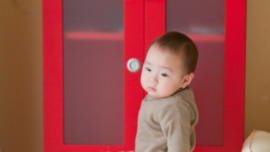 Knock knock
Play hide-and-seek with your child's toys and see if she can guess who's there.
Logic & Problem Solving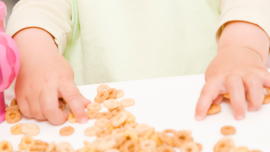 Play with your food!
Spread vanilla pudding on the tray of your toddler's high chair and let her explore the texture with her fingers.
Logic & Problem Solving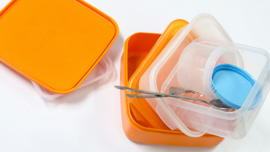 Open, sesame!
Encourage problem-solving and fine motor skills by hiding surprises in small containers.
Logic & Problem Solving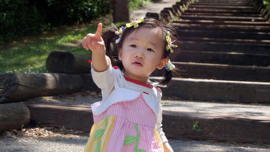 Get to the point
Play the "Where's that?" game once your baby learns to point.
Language Learning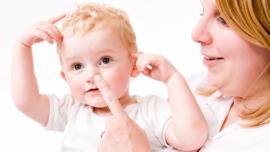 Touch your nose
Play this little game to help your toddler learn new words, and have some silly fun!
Language Learning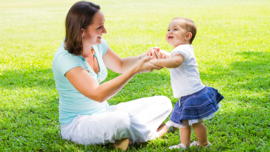 Five little ducks
Get counting and motor skills "quacking" with this popular finger play!
Language Learning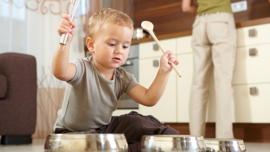 Bring the noise!
Get out the pots and pans (and ear plugs) and watch your baby discover cause and effect.
Creativity & Life Skills