Grade school star
They're more independent now. We've got trend pieces and tips to support your child.
Printables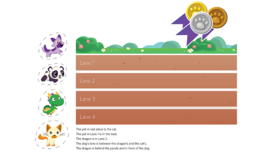 Pet Pad Racers logic puzzle
Test your logic skills with this Pet Pad race puzzle! Complete the puzzle to find out which pet wins the race.
Logic & Problem Solving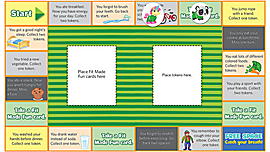 Fit Made Fun board game
Print and play this fun family board game that gets kids up and active! Players learn healthy habits and earn tokens for activities such as "Jump like a kangaroo" and "Pretend to juggle."
Personal & Social Skills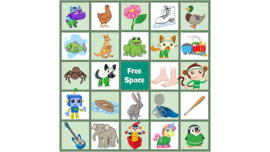 Pet Pad Action Bingo
Perfect for a rainy day, this fun action-packed Bingo game will have kids hopping, crawling wiggling for the win!
Personal & Social Skills

Activities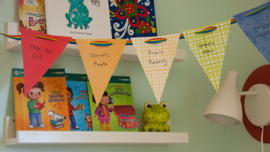 My reading banner
To help young readers document the books they've read, create a reading banner together!
Creativity & Life Skills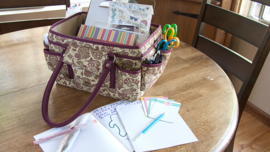 An invitation to write
Encourage kids to be writers by setting up an inviting writing basket with cards, journals, stickers and markers.
Reading & Writing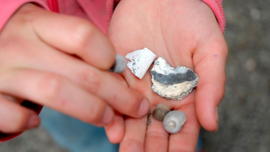 Organic gallery
Nature's free art supplies make for amazing masterworks.
Creativity & Life Skills

Videos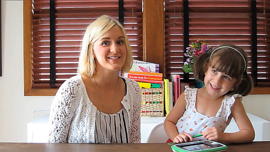 LeapPad3 Explorer learning games help develop educational skills
See how the LeapPad3's Explorer Learning games helped my child develop and master a variety of skills!
Reviews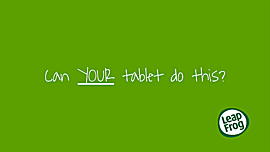 The making of a kid-tough tablet
We know kids play hard, so we make our tablets kid-tough. Before handing an expensive tablet to your tot, ask "Can your tablet do this?"
LeapFrog News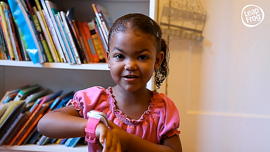 Playground Dad's daughters review LeapBand
Not only does the LeapBand help children learn a wide range of new skills, but you'll also find that these wearable devices are fun for the whole family!
Reviews

Discussions
How can I encourage my son to play outside and enjoy nature?
Take advantage of your son's natural curiosity, and provide him with plenty of experiences to explore nature using all of his senses. For example, go for a nature walk and let him have fun navigating his way through rocks, mud, snow, tree branches, and roots. You can also give your child a bucket so they can collect leaves, acorns, pin...
Science

My daughter seems more exhausted than joyful. What's going on?
Holidays can be a time of joy, fun and excitement, but they can also be full of unexpected changes in routine and overstimulation. This can be particularly difficult for young children, because they thrive on structure and predictability. You are also more likely to be busy preparing for the holidays and hosting guests, which may cause...
Personal & Social Skills

My child displays disrespectful behavior; nothing seems to work.
When children have trouble communicating how they are feeling or what they need, they will often act out or display inappropriate behaviors. Therefore, the first step in minimizing these problematic behaviors is to identify the real reasons behind the behaviors. For example, is your child hitting you as a way to communicate anger or a ...
Personal & Social Skills

Articles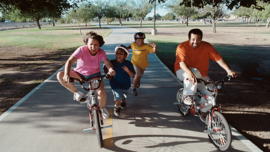 Structure or spontaneity?
Find the right balance, and kids will thrive.
Personal & Social Skills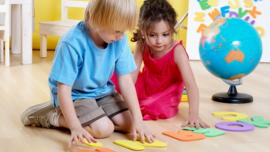 Young Children and the Whole Wide World
Helping children develop their global awareness through play and activities
Social Studies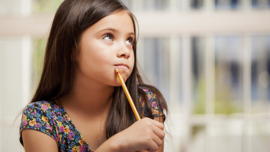 Writing tips & tricks
Try these 10 tips to help children hone their writing skills.
Reading & Writing

Learning Tips
Get veggie with it!
Children are more likely to eat and enjoy foods that they have had a role in choosing.
Creativity & Life Skills

Fitness fun
Healthy fitness habits start early. Try these tips to get a move on great health.
Personal & Social Skills