Your kindergartner
Discover fun activities, printables & tips that extend the learning at home.
Printables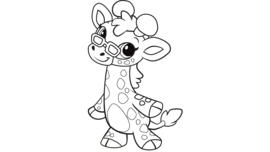 Learning Friends Ms. Giraffe coloring printable
Meet the Learning Friends' teacher, Ms. Giraffe! Her favorite thing about school is her students!
Creativity & Life Skills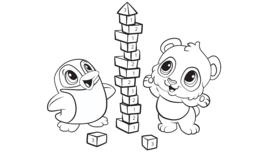 Building together color by number
Get ready for school with the Learning Friends! Kids practice math while completing this cute color-by-number.
Mathematics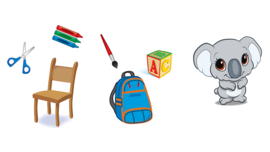 What will Koala see at school?
This printable activity helps your child get ready for school while practicing the skill of sorting items into sets.
Logic & Problem Solving

Activities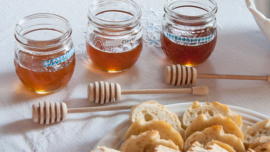 Grace's honey tasting
Here's a sweet way to bring the learning from Gracie's Attic to life!
Reading & Writing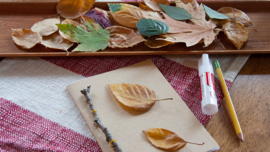 Pressed leaf nature book
What do you do in the fall when the wind starts to blow? Go outside and collect some free art supplies!
Creativity & Life Skills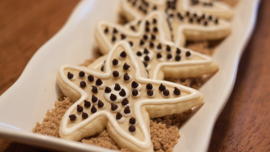 Starfish sugar cookies
Decorating these sugar cookies gives you and your little learner an opportunity to talk about the amazing science of sea stars.
Science

Videos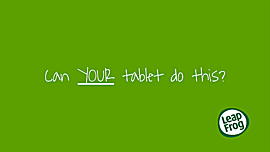 The making of a kid-tough tablet
We know kids play hard, so we make our tablets kid-tough. Before handing an expensive tablet to your tot, ask "Can your tablet do this?"
LeapFrog News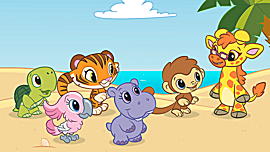 Hippo's show & tell
In this free webisode, a field trip to the beach teaches Hippo a valuable lesson about confidence.
Personal & Social Skills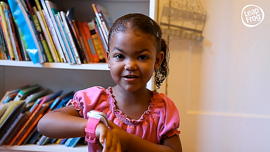 Playground Dad's daughters review LeapBand
Not only does the LeapBand help children learn a wide range of new skills, but you'll also find that these wearable devices are fun for the whole family!
Reviews

Discussions
My son is struggling with counting. How can I help him?
By the time most children are five years of age, they are able to count to 20. If your son is still struggling with counting, try making a game out of counting objects throughout the day – apples at a grocery store or the number of seconds it takes for the traffic light to turn green – and count out loud with your child. You can also h...
Mathematics

My parent-teacher conference was rushed. Do I ask to meet again?
It is not uncommon for teachers to have up to 30 children in their classroom, which can make it difficult for teachers to give students – and parents – the personalized attention they need. While it is important for you to keep this in mind, you should always feel comfortable contacting your child's teacher with any concerns that you h...
Personal & Social Skills

Language Learning

Articles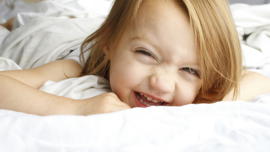 Up for school
Try these tips to reestablish your child's morning and evening routines.
Personal & Social Skills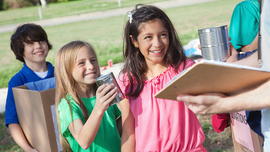 Kid-worthy causes
Get kids involved in giving with this list of kid-friendly charities.
Creativity & Life Skills

Learning Tips
Creativity & Life Skills

Fitness fun
Healthy fitness habits start early. Try these tips to get a move on great health.
Personal & Social Skills

Size it up
So many things come in different sizes, making it easy to practice ordering skills.
Mathematics