An exciting adventure awaits with the LeapLand Adventures™ learning video game. Kids go on a quest and learn about letters, numbers, shapes and colors along the way.
Set up is easy. Plug the HDMI game stick into your TV and start playing using the wireless controller. Learn More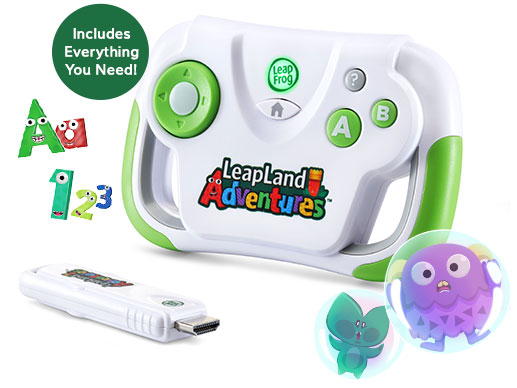 Run, jump and explore new lands while learning! Save unique game progress for up to five players and visit the Learning Center for more skills practice.