Our Eco-Friendly Products
In 2021, LeapFrog introduced a variety of green electronic learning products, marking an important step towards its sustainability commitment to replacing fossil-based plastics with sustainable alternatives by 2030.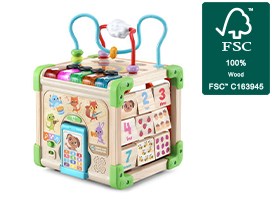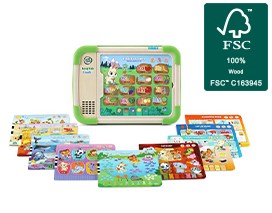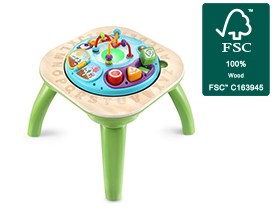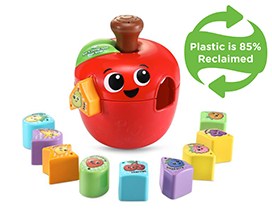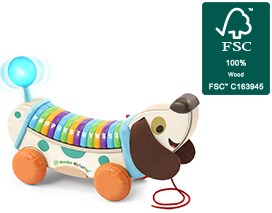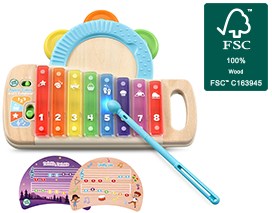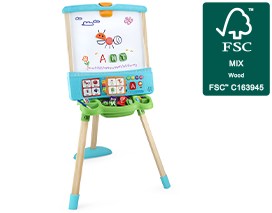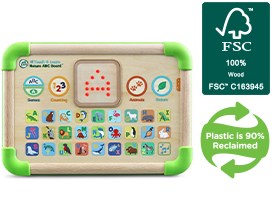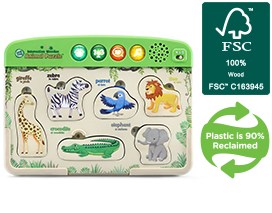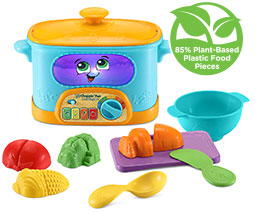 Reducing Our Footprint to Help Save the Planet
LeapFrog's sustainabilty mission is to design, manufacture and supply innovative and high quality products in a manner that minimizes impact on the environment. while creating sustainable value for our customers and communities. Here are some highlights from last year's progress: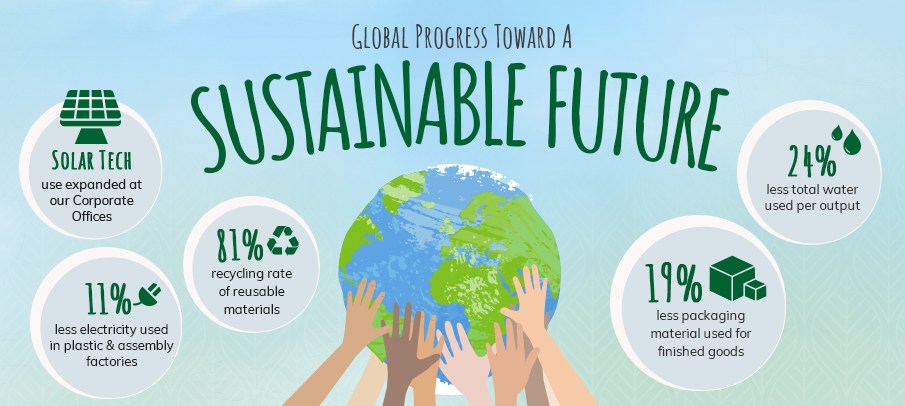 In this excerpt from Episode 22 of EARTH with John Holden, he heads to San Francisco and Hong Kong to learn how LeapFrog uses sustainable manufacturing processes when making high-quality educational electronic toys.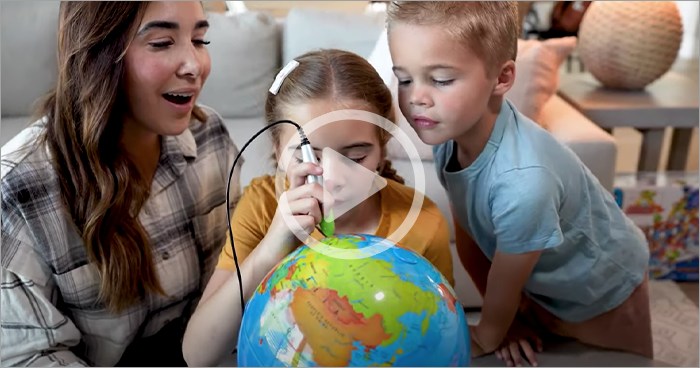 Making a Difference Through Recycling
LeapFrog is reducing impact on the environment through redesigned packaging. We are also committed to eliminating fossil-based plastics in packaging, and replacing with a plant-based alternative in 99% of the electronic learning products by 2025.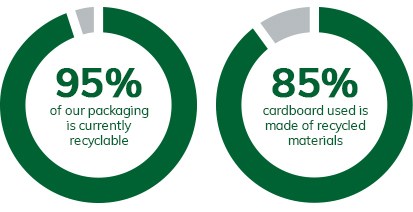 Sustainable Packaging
The introduction of sustainable product packaging for LeapFrog toys is well underway, through the use of recycled materials that are also recyclable.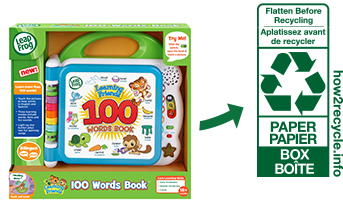 Recycling Initiatives
LeapFrog has engaged in various packaging recycling programs around the world. Recycling labels have been placed on all product packaging for consumers' easy reference.
Recycle LeapFrog Toys with TerraCycle
®
LeapFrog has partnered with leading international recycling company TerraCycle® in the U.S. to encourage post-consumer product recycling, providing an easy way for consumers to recycle LeapFrog's electronic products.

Print Your Free Shipping Label from TerraCycle®
Our Employees Make a Difference
Over the past 20 years, our organization has partenered with a variety of local and international charitable organizations that support children and their well-being. LeapFrog employees volunteer in their local communities and actively engage in company programs around sustainable living.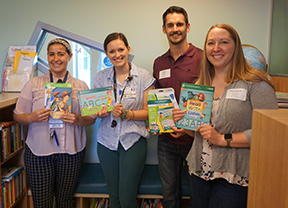 Paid Volunteer Hours
All LeapFrog employees receive paid time off each year to volunteer at organizations or charities that are important to them. LeapFrog believes this provided time will help foster community engagement that is meaningful and gives back in a way that is personally meaningful for each individual.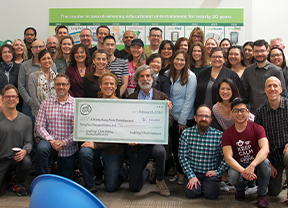 Charitable Partnerships
LeapFrog has a long history of supporting local and global organizations whose missions support children, driven by employee involvement and engagement. Among them are annual local fundraisers, educator-support campaigns, donations through the Toy Foundation and a worldwide collaboration with Save the Children.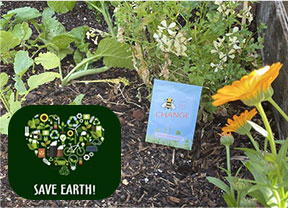 Going Green with LeapFrog
Internal programs prioritize information sharing, idea generation and inspiration among employees around sustainable living—like starting a compost, using less water or protecting the bees! LeapFrog provides continued education on sustainability topics by hosting guest speakers to share knowledge and inspire change.

LeapFrog in the News
Check out the latest information about further progress toward our sustainability mission.





VTech Holdings Ltd. makes this disclosure pursuant to the California Transparency in... Read More
VTech is parterning with RLGA to help reduce our carbon footprint on the environment... Read More
Latest upcoming tech toys from VTech and LeapFrog: Tiffany Lavery