Activities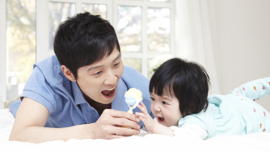 Creative noisemakers
Bring the noise and strengthen your baby's listening skills.
Creativity & Life Skills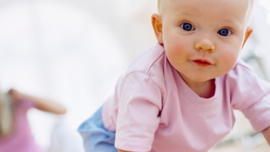 Pillow mountain
Have mountains of fun helping your baby build strength and balance.
Personal & Social Skills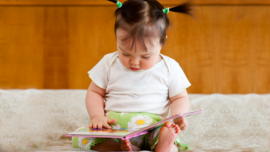 Baby's got books
Even before babies can pick up books and turn the pages, they will enjoy being surrounded by colorful, familiar board books.
Reading & Writing

Videos

Video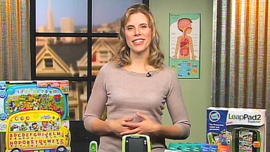 Best toys for 1-year-olds
Our learning experts explain how to choose the best educational toys for your new toddler.
Personal & Social Skills


Video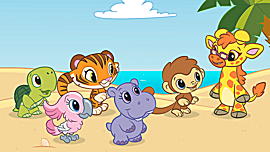 Hippo's show & tell
In this free webisode, a field trip to the beach teaches Hippo a valuable lesson about confidence.
Personal & Social Skills

Discussions
How can I get my baby interested in books?
The easiest way to get babies excited about books is to make reading a consistent and fun part of your day. Some parents find reading is a relaxing activity that helps babies wind down at nap time and bedtime. Whenever you read, cuddle your baby close and let your baby explore the book (sturdy board books are better for babies who want...
Reading & Writing

Is babytalk bad for my baby?
Experts distinguish between "parentese" (high-pitched, stretching out the sounds in words) and "babytalk" (meaningless babble sounds). Childhood language specialists suggest that while goochie-goo style babytalk is unecessary, parentese plays an important role in infant development. Parentese is a universal practice across languages an...
Reading & Writing

Should I worry if my baby skips crawling and goes straight to walking?
With more parents placing infants on their backs to sleep, in accordance with doctor recommendations for preventing SIDS, more babies are skipping crawling. Some experts believe the bilateral integration of crawling is important to developing strength, motor skills and neural connections. Because both sides of the body must work togeth...
Personal & Social Skills

Articles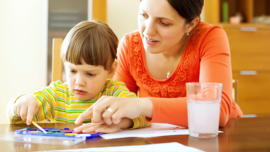 What parents do and don't know
Though most parents are clued in to their child's physical and intellectual development, misconceptions prevail on their social and emotional milestones.
Personal & Social Skills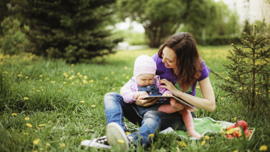 Reading rituals
My kids will crawl into my lap pretty much anytime I am seated (which, given that I am almost 8 months' pregnant, is fairly often) and pick out book after book to read.
Reading & Writing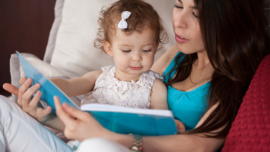 Read to baby better
Get the most out of reading to your child with these expert tips.
Reading & Writing

Learning Tips

Tip
Personal & Social Skills