New Toddler Parenting
Discover fun activities and games to help support your young toddler's education in language, creativity and social skills!
Activities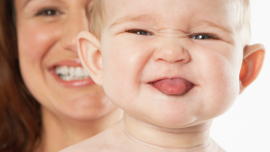 Oh, what a feeling!
Make faces in the mirror with your baby and name the emotion you're showing.
Personal & Social Skills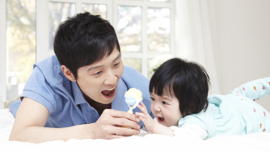 Creative noisemakers
Bring the noise and strengthen your baby's listening skills.
Creativity & Life Skills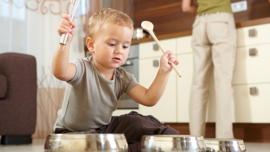 Bring the noise!
Get out the pots and pans (and ear plugs) and watch your baby discover cause and effect.
Creativity & Life Skills

Videos

Video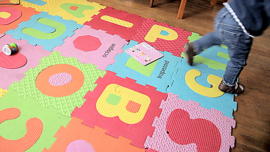 Reading to toddlers
How do you read to a squirmy toddler? LeapFrog Literacy Expert Dr. Carolyn James has help for parents of toddlers who won't sit still!
Reading & Writing


Video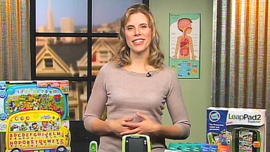 Best toys for 1-year-olds
Our learning experts explain how to choose the best educational toys for your new toddler.
Personal & Social Skills

Discussions
How important are play dates for toddlers?
Play dates provide children with opportunities to practice important social and emotional skills. Children learn to share, take turns, and cooperate as they interact with each other. Play dates are also a great place for children to practice manners and learn how to communicate with one another. At this age, it is usually best to keep ...
Personal & Social Skills

What are some fun outdoor toys for 2-year-olds?
Now it's summer, it's great to get children outdoors to play. No matter what your child is interested in, there are lots of fun toys to get your child outside and having fun! If you have a little artist, try sidewalk chalk, or give your child a paintbrush and water to paint rocks (Melissa and Doug's Jumbo Paintbrushes are easy for todd...
Personal & Social Skills

How do I stop my toddler from hitting and biting?
Although it can be embarrassing your when your toddler hits or bites, try to remember that this is perfectly normal, if undesirable, behavior. Rather than yell or punish, use natural consequences. Remove your toddler from the fun situation (and any judgmental stares that may fluster you) and let him know that he may not play when he hi...
Personal & Social Skills

Articles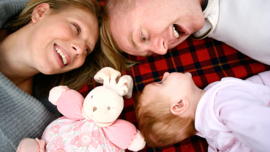 Long live lullabies!
Lullabies aren't just for babies; children of all ages can benefit from soothing music.
Creativity & Life Skills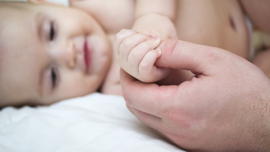 Baby brain building
The early wiring of your baby's brain sets the stage for future development. Here are some tips to enrich your child's early experiences.
Logic & Problem Solving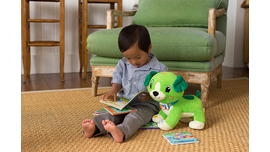 The toy guide
How to choose toys that bring out your kids' brilliance.
Personal & Social Skills

Learning Tips
Now you see it...
Help your child build problem-solving skills through playtime activities like these.
Logic & Problem Solving

It's a match!
This learning tip can be done anywhere to keep your baby busy—and busy learning.
Logic & Problem Solving

But can you do this?
Create physical challenges for your baby to master, and set his mind in motion as well.
Personal & Social Skills