1st grade learners
They're learning fast! Support their efforts with these fun activities.
Printables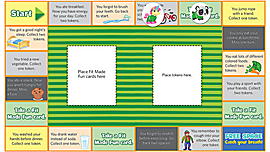 Fit Made Fun board game
Print and play this fun family board game that gets kids up and active! Players learn healthy habits and earn tokens for activities such as "Jump like a kangaroo" and "Pretend to juggle."
Personal & Social Skills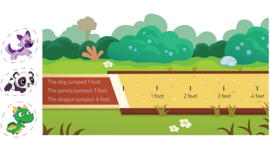 Pet Pad Pets Take the Leap
Practice math and motor skills with this Pet Pad long-jump printable!
Mathematics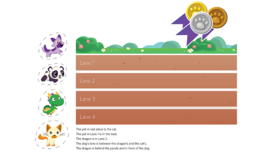 Pet Pad Racers logic puzzle
Test your logic skills with this Pet Pad race puzzle! Complete the puzzle to find out which pet wins the race.
Logic & Problem Solving

Activities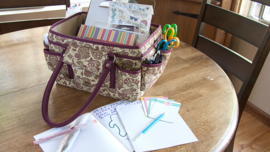 An invitation to write
Encourage kids to be writers by setting up an inviting writing basket with cards, journals, stickers and markers.
Reading & Writing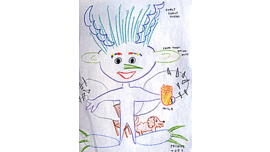 Characteristics quirky coloring fun
Here's a coloring activity that's fun for the whole quirky family!
Creativity & Life Skills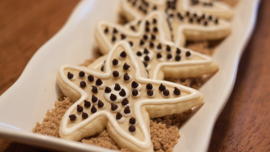 Starfish sugar cookies
Decorating these sugar cookies gives you and your little learner an opportunity to talk about the amazing science of sea stars.
Science

Videos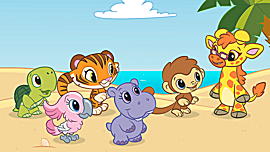 Hippo's show & tell
In this free webisode, a field trip to the beach teaches Hippo a valuable lesson about confidence.
Personal & Social Skills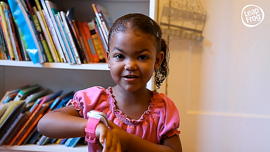 Playground Dad's daughters review LeapBand
Not only does the LeapBand help children learn a wide range of new skills, but you'll also find that these wearable devices are fun for the whole family!
Reviews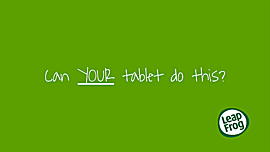 The making of a kid-tough tablet
We know kids play hard, so we make our tablets kid-tough. Before handing an expensive tablet to your tot, ask "Can your tablet do this?"
LeapFrog News

Discussions
Personal & Social Skills

Mathematics

How can I get my kids to volunteer with me?
Becoming a parent often means rearranging priorities, but it does not mean having to completely lose your sense of self. You may not be able to enjoy all the activities you did before you had kids but it is important to preserve one or two things that give you a creative outlet and boost your own self-esteem. Volunteering is a wonderfu...
Personal & Social Skills

Articles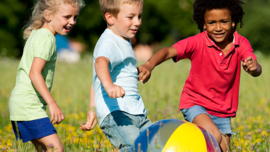 Prepping for healthy play
Today's children have mountains of toys, a full schedule of activities and digital content on demand...but do they know how to just "go play"?
Personal & Social Skills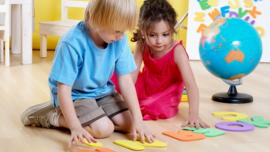 Young Children and the Whole Wide World
Helping children develop their global awareness through play and activities
Social Studies

Learning Tips
Get veggie with it!
Children are more likely to eat and enjoy foods that they have had a role in choosing.
Creativity & Life Skills

Mathematics

Fitness fun
Healthy fitness habits start early. Try these tips to get a move on great health.
Personal & Social Skills