Printables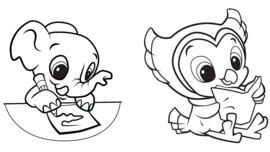 Quiet time with Learning Friends
Get ready for school with LeapFrog Learning Friends! This printable activity helps children get ready for school routines.
Personal & Social Skills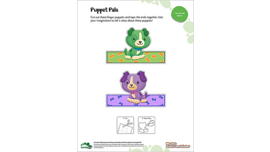 Scout & Violet finger puppets
You can use these finger puppets to create your own finger plays. Or, you and your child can make up a story.
Creativity & Life Skills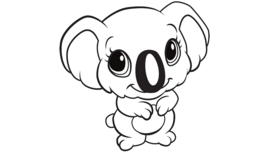 Learning Friends Koala coloring printable
Meet Koala! She learns something new every day because she asks lots of questions!
Creativity & Life Skills

Activities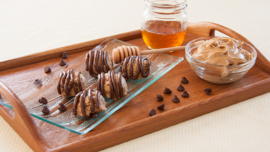 Recipe for honey peanut butter krispy cookies
Enjoy the lessons your child has learned with this month's book by making a delicious treat to extend the learning.
Reading & Writing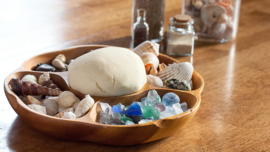 Beach-themed play dough
Make beachy, creamy coconut-scented play dough for fun summer learning.
Mathematics

Videos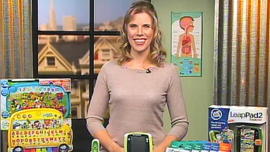 Best toys for 3-year-olds
Our learning experts explain how to choose the best preschool educational toy for a 3-year-old.
Reading & Writing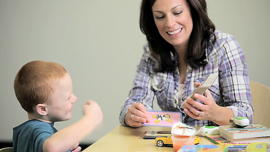 Alphabet scoop!
Knowledge of the alphabet at school entry is one of the best predictors of later reading achievement. This video gives you tips on making letter learning fun.
Reading & Writing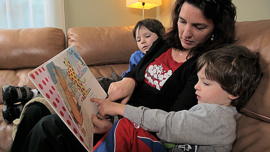 Teaching kids how to read
While learning to read happens over the course of many, many years, there are plenty of things you can do at home to help your young child learn to read.
Reading & Writing

Discussions
What is phonemic awareness?
Before children learn to read, they need to understand that words are made up of speech sound, or phonemes.
Language Learning

My son is sleepy at bedtime. Is reading in the morning best?
Reading to your son is important, but it doesn't necessarily have to happen at bedtime. Some children find reading calming, which is why it is often part of children's bedtime routines. But sitting still for long periods of time—particularly when children are tired, can be difficult for children at this age.
Reading & Writing

How can I help my daughter's speech?
Research shows that one of the best ways to help your child's speech is to narrate your daily activities. Describe what you are doing and point and label everyday objects and actions.
Language Learning

Articles

Article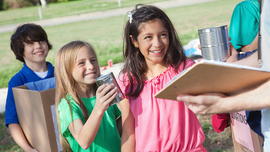 Kid-worthy causes
Get kids involved in giving with this list of kid-friendly charities.
Creativity & Life Skills


Article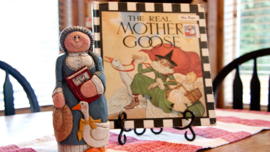 Developing oral language through nursery rhymes
Nursery Rhymes contribute to the foundational skills young children need in their oral language development.
Language Learning

Learning Tips
Tame tempter tantrums
No one's comfortable when a young child has a meltdown, but tantrums ARE normal. Be firm and stay calm. To help prevent future outbursts, give a "heads up" when it's time to leave the park, keep healthy snacks available and minimize errands when your child is tired. To redirect a brewing tantrum, play a game or ask questions.
Personal & Social Skills

Personal & Social Skills

Feelings matter
Take time to listen to your toddler's feelings. Help put labels to feelings ("You're smiling, you look happy!") and articulate what types of situations might be sources of uneasiness ("Did it make you sad when he didn't share his toy?"). Ask questions, and don't be afraid to share your feelings. Use these teachable moments to make link...
Personal & Social Skills