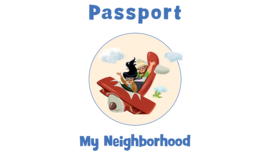 Neighborhood passport
Use this printable child's "passport" to write and draw about the places you visit in your neighborhood.
Social Studies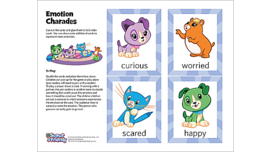 Emotion charades
Charades is a classic party game that even young children can enjoy. This version of the game prompts children to act out emotional states and think about what events might prompt such feelings.
Personal & Social Skills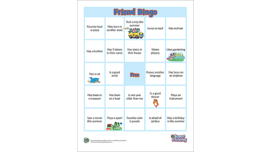 Friend Bingo
Play Friend Bingo as a way to get to know people better. This makes a great ice-breaker activity at a party or at the beginning of the school year.
Personal & Social Skills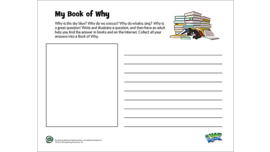 My Book of Why
Kids ask a lot of questions. Turn their tough questions into a Book of Why. It's a great way to start building a child's research skills at an early age and to show them that "Why?" is a great question!
Reading & Writing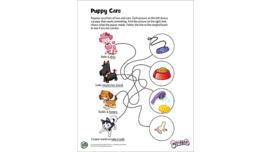 Puppy care
Caring for pets—in real life and in play scenarios—helps children develop qualities of responsibility and empathy. Developing these important social skills will help your child thrive in school and in life.
Personal & Social Skills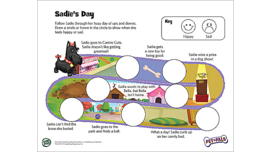 Sadie's day
This printable activity encourages your child to think about appropriate emotional responses to varied scenarios. Identifying the proper emotional response to a scenario is an important social development skill.
Personal & Social Skills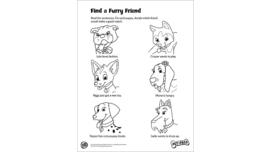 Find a furry friend
This printable activity encourages your child to think about the needs of others, an important part of developing socially and emotionally.
Personal & Social Skills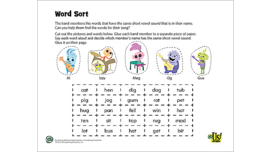 Short vowel word sort
Sounding out, or decoding, words with the consonant-vowel-consonant pattern (such as dog) is a great place for an emergent reader to start. In this printable, sorting words based on their sounds helps children pay attention to the individual sounds within words.
Reading & Writing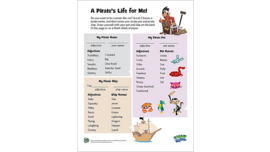 A pirate's life for me
This printable activity asks children to choose between adjectives and to draw an image to match the descriptive words that they have selected.
Reading & Writing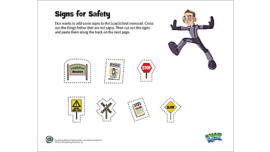 Signs for safety
As they become readers, children need to understand that different texts have different purposes. In this printable, children distinguish between different types of texts, such as lists, newspapers, and signs.
Reading & Writing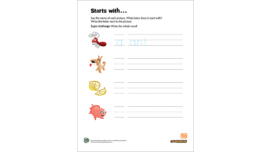 Starts with …
Help your child identify letter sounds. Distinguishing between individual sounds in a word develops your child's phonemic awareness, the ability to hear individual sounds within words and manipulate them.
Reading & Writing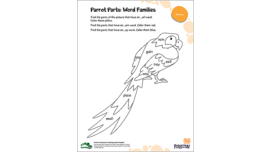 Parrot parts: Word families
Print this coloring page to help your child understand word families. Children who understand word families have an easier time learning to spell and decode words.
Reading & Writing