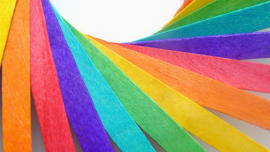 Popsicle patterns
This colorful activity works on your child's pattern recognition.
Logic & Problem Solving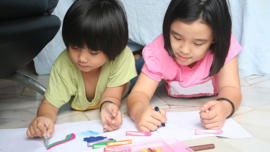 Fashioning fairy tales
Have your child illustrate fairy tales with pictures, puppets and more.
Reading & Writing

It's in the bag
Help your child explore the world through the sense of touch.
Logic & Problem Solving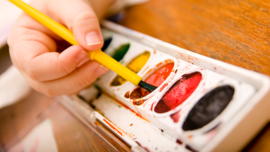 How do you teach painting?
For young children, it's not necessary to teach technique. Painting at this stage is about unleashing your child's imagination.
Creativity & Life Skills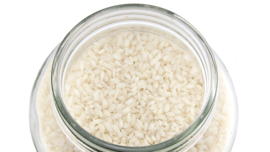 How many scoops does it take?
Teach volume and capacity by encouraging your child to guess how many scoops of rice will fill different size containers.
Mathematics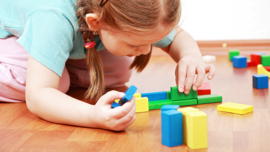 Block power
Block out time for playing with blocks! Blocks are great math tools.
Mathematics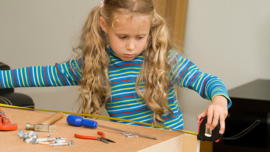 Measure up!
Arm your child with a ruler or tape measure, and set her loose to take stock of the world.
Mathematics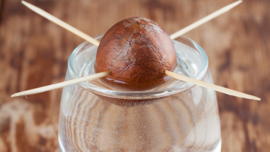 Garden on a windowsill
Plant the seeds of scientific learning with this simple activity.
Science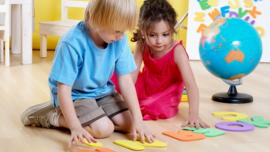 African safari
Play traditional games and hear stories from Africa to increase geographic literacy.
Social Studies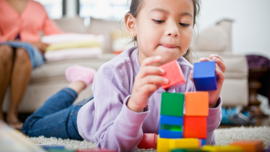 Building plans
If your child enjoys building toys, encourage your young builder to become a planner and designer, too with this activity.
Science

Self portrait
Through this directed lesson, kids will learn how to create a colorful, stylized version of themselves.
Creativity & Life Skills