Tip
Language Learning


Article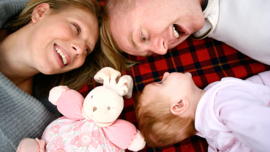 The sounds of language
Becoming a lifelong reader involves far more than knowing the ABCs. It begins with children becoming sensitized to the sounds of language. The more sounds a child hears, the more words, with all their sounds, he'll learn to say and eventually read.
Reading & Writing


Discussion
How can I help my daughter learn to communicate what she needs or wants?
One way to help your daughter communicate what she needs and wants is through sign language. Teaching her a few simple signs may make it easier for her to communicate with you and begin to see herself as a good communicator. As she becomes more confident, she may also try to use her words to communicate. There are many great books on b...
Language Learning


Article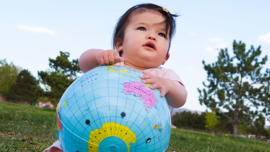 Bilingual baby!
Speaking more than one language brings a host of benefits and is fun way to explore language with your child.
Language Learning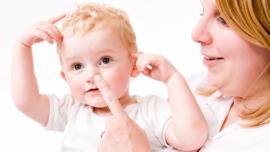 Touch your nose
Play this little game to help your toddler learn new words, and have some silly fun!
Language Learning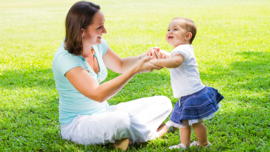 Five little ducks
Get counting and motor skills "quacking" with this popular finger play!
Language Learning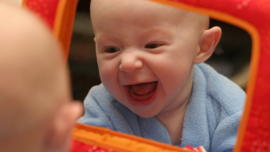 What's that on your face?
Help your child learn to correctly name the parts of the head and face.
Language Learning


Discussion
How can I help my daughter's speech?
Research shows that one of the best ways to help your child's speech is to narrate your daily activities. Describe what you are doing and point and label everyday objects and actions.
Language Learning