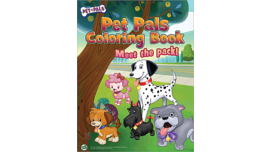 Pet Pals coloring book
Meet the pack! This 11-page coloring book features furry friends from LeapFrog's popular Pet Pals games.
Creativity & Life Skills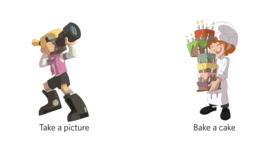 Which takes longer?
Comparing events by duration is an important step to understanding time.
Mathematics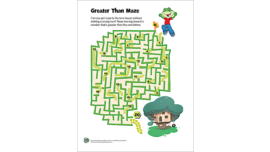 Greater than maze
This printable activity requires your child to identify numbers that are greater than or less than one another to solve the maze.
Mathematics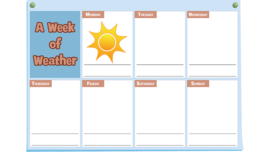 A week of weather
Help your child learn about the patterns of nature by recording the weather for a week.
Science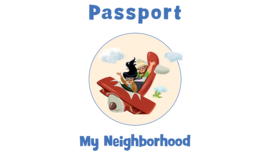 Neighborhood passport
Use this printable child's "passport" to write and draw about the places you visit in your neighborhood.
Social Studies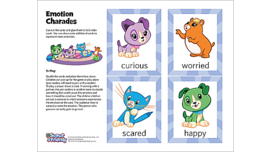 Emotion charades
Charades is a classic party game that even young children can enjoy. This version of the game prompts children to act out emotional states and think about what events might prompt such feelings.
Personal & Social Skills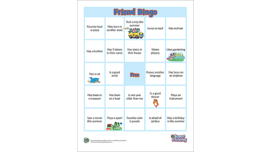 Friend Bingo
Play Friend Bingo as a way to get to know people better. This makes a great ice-breaker activity at a party or at the beginning of the school year.
Personal & Social Skills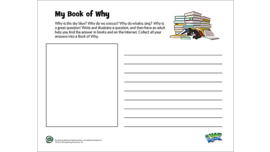 My Book of Why
Kids ask a lot of questions. Turn their tough questions into a Book of Why. It's a great way to start building a child's research skills at an early age and to show them that "Why?" is a great question!
Reading & Writing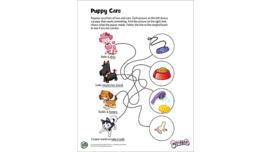 Puppy care
Caring for pets—in real life and in play scenarios—helps children develop qualities of responsibility and empathy. Developing these important social skills will help your child thrive in school and in life.
Personal & Social Skills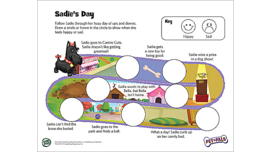 Sadie's day
This printable activity encourages your child to think about appropriate emotional responses to varied scenarios. Identifying the proper emotional response to a scenario is an important social development skill.
Personal & Social Skills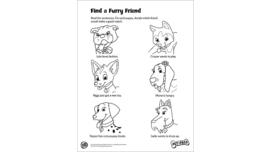 Find a furry friend
This printable activity encourages your child to think about the needs of others, an important part of developing socially and emotionally.
Personal & Social Skills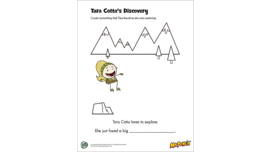 Tara Cotta's discovery
Create something that Tara found as she was exploring. Doodling and drawing helps children develop the dexterity they need for writing letters.
Reading & Writing