Communication is key
Literacy skills start long before a child learns the ABCs. From day one, children are developing communication skills that will allow them to both comprehend and convey words and ideas.
Reading & Writing

The right start to reading
Use these tips to create early literacy experiences for your child that will contribute to his success in kindergarten and beyond.
Reading & Writing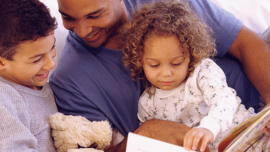 Creating a reading-friendly home
Learning to read is one of the most important skills your child needs for school and life success. Start at home, now, to encourage growth.
Reading & Writing

Multiculturalism and your preschooler
When we go to our favorite Indian restaurant, the waiters already know my kids want a mango lassi. The other diners are often amused to see a non-Asian 4- and 2-year-old dive into a plate of (mildly) spicy foods and calling most of the dishes by their names.
Personal & Social Skills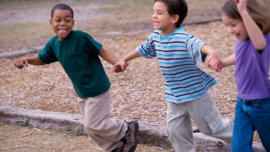 Raising socially aware children
Cultivate a sense of openness and respect for diversity in your child with these expert tips.
Personal & Social Skills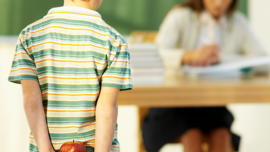 Acknowledging caregivers
It's important for caregivers and teachers to know they're appreciated. Giving thanks also provides a wonderful opportunity for your child to learn this important social skill.
Personal & Social Skills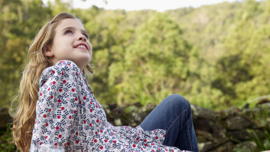 "Values" is not a four-letter word
Check out these tips for raising a moral child.
Personal & Social Skills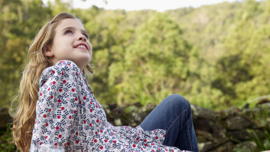 Quiet please
With the busy schedules of extracurricular activities, children have fewer opportunities for unstructured free time. Learn why and how to protect your child's down time.
Personal & Social Skills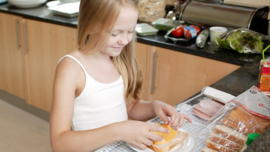 I can do it myself
When you let your children prepare or assemble their own food, they gain a sense of accomplishment and may even acquire a taste for a greater variety of foods.
Personal & Social Skills

Personal & Social Skills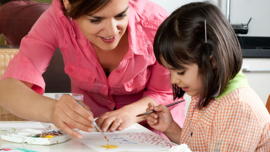 The creative parent
Learn tips for becoming your child's creative role model.
Creativity & Life Skills