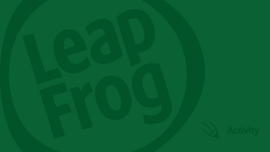 Concentration
The favorite matching game can be tailored to practice a variety of skills.
Reading & Writing

Letter E word wheel
Demonstrate to your child how adding the letter E to the end of a word can create a completely new word.
Reading & Writing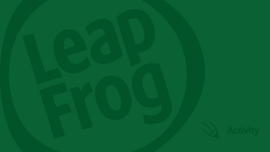 Concentration: Antonyms
Play the classic card matching game, Concentration, to help your child recognize antonyms.
Reading & Writing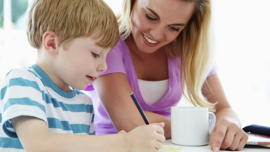 Recipe for creativity
Your child's imagination will be the main ingredient when he creates his own "recipes" for this activity.
Reading & Writing

Picture puzzles
This activity is a fun, creative way for your child to gain experience building compound words.
Reading & Writing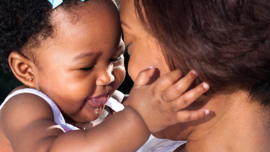 Open, shut them
Introduce new words and encourage motor skills with this fun finger play.
Reading & Writing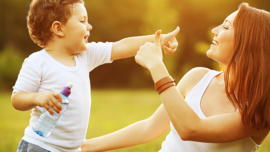 Finger plays: Where is Thumbkin?
Fingerplays like Where Is Thumbkin? introduce new vocabulary and help infants and toddlers coordinate words with finger motions.
Reading & Writing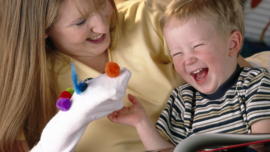 Retell a story
Nurture the skills to read happily ever after by acting out stories from a favorite book.
Reading & Writing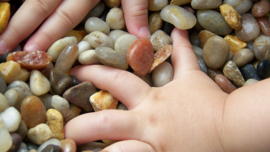 Stepping stones to reading
Make storytelling stones so your toddler can write a story.
Reading & Writing