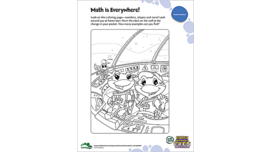 Math is everywhere!
Join Tad and Lily on an exciting educational adventure! Encourage your child to find the examples of math on this coloring page.
Mathematics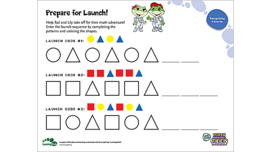 Prepare for launch
Ask your child to use the launch codes to complete the patterns of colors and shapes. The ability to extend or duplicate patterns is a logical reasoning skill that forms a basis for future work in math (specifically, algebra!).
Mathematics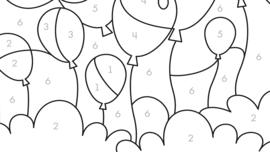 Color-by-number balloons
This coloring activity requires your preschooler to recognize numbers 1 through 6.
Mathematics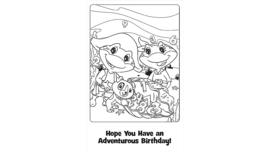 Numbers ahoy! Birthday card
Fans of Tad, Lily & Scout will enjoy coloring this cute birthday card.
Mathematics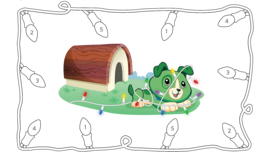 Scout's string of lights
While you're stringing up the lights, busy your little one with this holiday math printable.
Mathematics

Supermarket sort
Supermarkets can be educational places, full of learning games to play with your child.
Logic & Problem Solving

What's next?
Begin a number sequence. Can your child provide the next three numbers?
Mathematics