Activity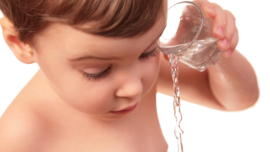 Bathtub science
Make waves by turning plastic food containers into simple but smart bath toys!
Mathematics

What size?
Reinforce the names of colors, shapes, and the concept of size using everyday opportunities.
Mathematics

Countdown to counting
Research has shown that infants are born with an ability to tell the difference between two and three objects. By their second birthday, most toddlers are ready to explore the world of numbers.
Mathematics

A taste of geometry
Turn snack time into shape learning fun by cutting snacks into cool shapes.
Mathematics


Article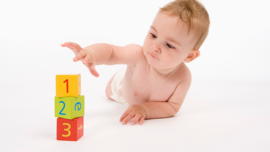 What do babies know about math?
Research now shows that number sense begins in infancy.
Mathematics

Mathematics

Stack up the math
Nesting and stacking toys are a great way to build early math skills, while developing hand-eye coordination.
Personal & Social Skills