Activities for Babies
Stimulate your baby and encourage her to learn with these educational baby activities.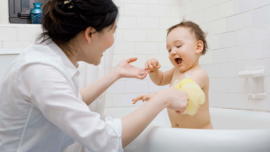 Itsy bitsy spider
Finger plays like Itsy Bitsy Spider introduce new vocabulary and help little ones coordinate words with finger motions.
Reading & Writing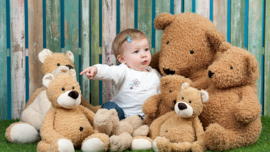 Big, bigger, biggest
Help your baby learn about sizes by comparing toys or objects around the house.
Logic & Problem Solving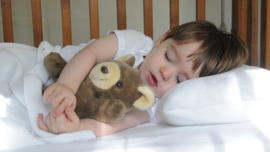 Soothing melodies
Create a soothing sleep routine by pairing lullabies with this bedtime strategy.
Creativity & Life Skills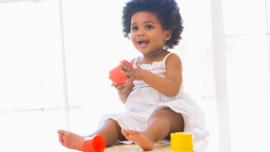 Over and under
With a block and a small container, your baby can learn position words.
Reading & Writing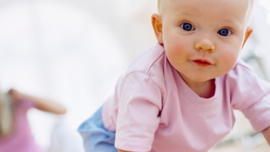 Pillow mountain
Have mountains of fun helping your baby build strength and balance.
Personal & Social Skills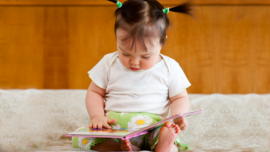 Baby's got books
Even before babies can pick up books and turn the pages, they will enjoy being surrounded by colorful, familiar board books.
Reading & Writing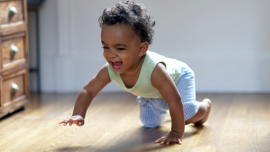 Get your morning in motion
Develop a morning routine that makes it fun to get up and start your day.
Personal & Social Skills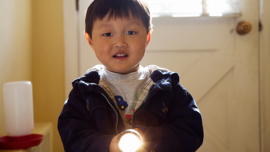 Flashlight fun
Stimulate baby's senses and strengthen muscles with this simple activity.
Personal & Social Skills