Life at LeapFrog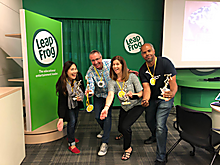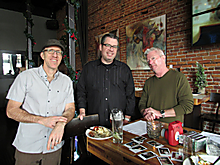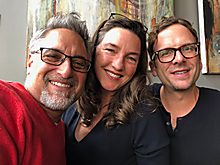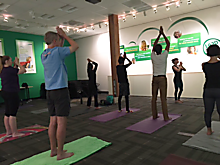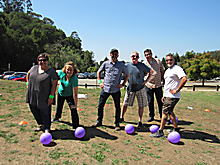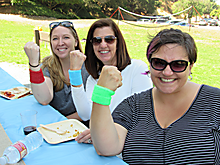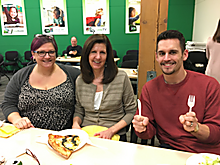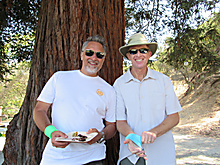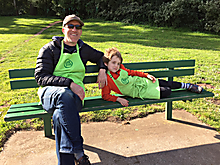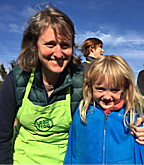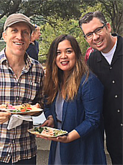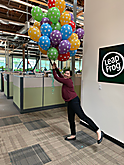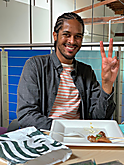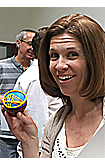 Our Culture
Walk in the door at LeapFrog and you'll feel it. The creative energy. The sense of purpose that comes from a meaningful cause. The open, collaborative spirit. Affectionately known as the "Pond," LeapFrog brings together smart, motivated people who are either experts in their fields, eager for a new challenge—or, most commonly, both.

Pond Activities
We're in the business of creating fun—for our consumers and ourselves. From our Holiday Party, to our Summer Picnic, to the Annual Halloween Party, monthly birthday celebrations, and competitive Costume Contest, we work hard and play hard, all year round.

Fitness Resources
We know staying fit is important to your well-being, now and in the future. Work out at our on-site gym or take advantage of discounts for local gyms. With on-site yoga classes, a Quiet Room, fitness challenges and flu shots, the LeapFrog wellness program offers resources year-round to help you live happier and healthier.

Community Involvement
Giving back is important to us. We participate in various community and charitable events, including:
Girls on the Run
Holiday Toy Drive
Holiday Charity Raffle

Healthy Kitchen
Daily organic fruit and Bagel Fridays including a fully-stocked company kitchen.