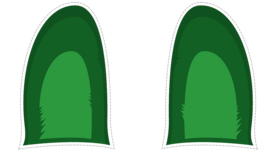 Puppy headband
Have a howl encouraging motor skills, such as cutting, coloring and crawling around on all fours.
Creativity & Life Skills

Let's pretend...
Have you noticed a bit of pretend play going on in your house? Toward the end of a child's second year, toddlers are pretending in a variety of ways.
Creativity & Life Skills

The magic of music
Music can encourage toddlers to move their bodies in rhythm, or set the mood for dancing or napping.
Creativity & Life Skills

Toddler tech toys 101
You can't walk down a supermarket aisle today without seeing at least one toddler clutching mommy or daddy's smartphone. But while very young children don't need phones, a few just-for-kids tech toys can help children feel connected and round out their pretend play toy box.
Creativity & Life Skills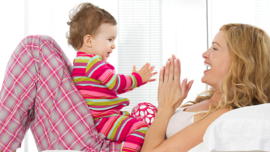 Rhythm and groove
Get in the learning groove with these easy musical activities.
Creativity & Life Skills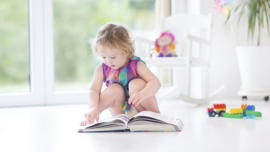 Is my baby gifted?
Learn how to provide enrichment for that beautiful little mind.
Reading & Writing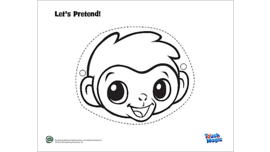 Animal masks: Monkey mask, Hippo mask, Tiger mask
Color and cut out adorable animal masks featuring the Learning Friends Monkey, Hippo and Tiger
Creativity & Life Skills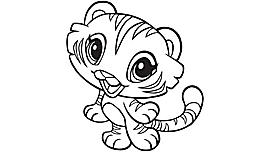 Learning Friends Tiger coloring printable
Meet Tiger! She's a creative and curious cat who loves to play!
Creativity & Life Skills


Discussion
How can I encourage creativity in my child?
The best way to encourage creativity in young children is to provide them with lots of opportunities to be creative. Give children lots of different experiences (visiting farms, looking at art, talking with relatives, listening to music) from which they may pull ideas. Provide materials and time for open-ended exploration, such as free...
Creativity & Life Skills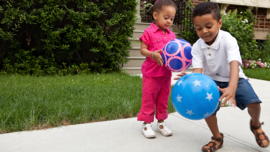 The importance of play
Playtime is essential to a child's development. Here are some of the many benefits.
Creativity & Life Skills