Pet Pad Fit Tips coloring pages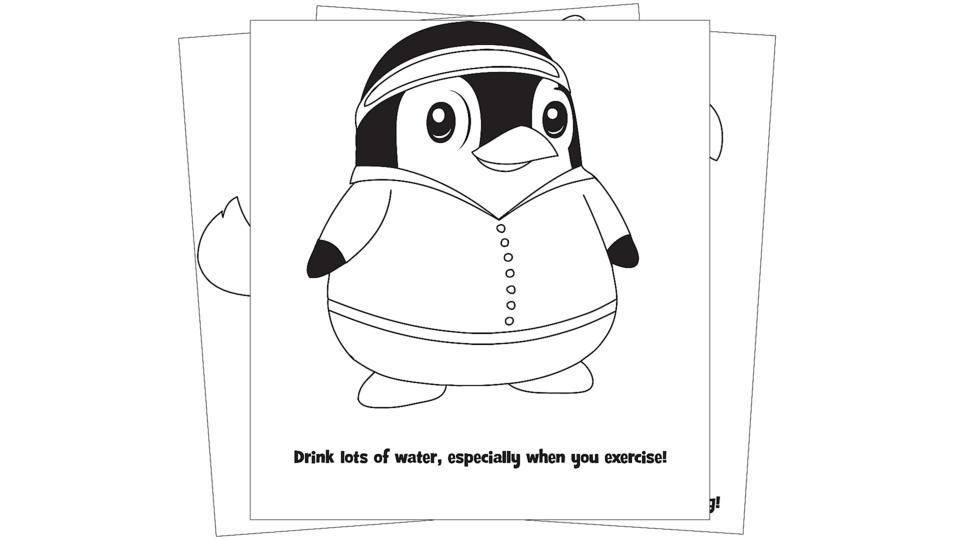 Learn fun fit tips and healthy habits while coloring Pet Pad pets from our LeapBand and LeapTV games.
---
Print and color 7 cute Pet Pad characters from LeapBand and LeapTV games. Each page includes a fit tip for teaching kids healthy habits:
Eat breakfast every morning for an active body!
Drink lots of water, especially when you exercise!
Dancing is a great way to keep your muscles moving!
Stretching is exercise too and can make you stronger!
There are 650 muscles in your body! Get them moving!
Walk, skip, jump, and run and get your muscles moving!
Try different colored foods for a healthy body!