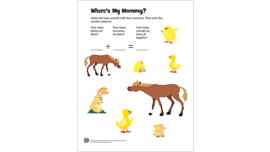 Where's my mommy?
Matching baby animals to their mothers in this printable requires your child to use logic and reasoning skills that will also uncover one of the secrets of math.
Mathematics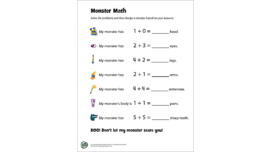 Monster math
Solve these math problems, then build a monster based on the answers!
Mathematics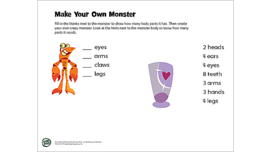 Draw your own monster
Practice preschool counting skills as you create a crazy monster.
Mathematics

Supermarket sort
Supermarkets can be educational places, full of learning games to play with your child.
Logic & Problem Solving

Take stock
Ask your child to take inventory of the pantry and help create a shopping list to help him learn how to sort and classify.
Mathematics

Mathematics

Mathematics

Mathematics