Science Activities & Thinking Skills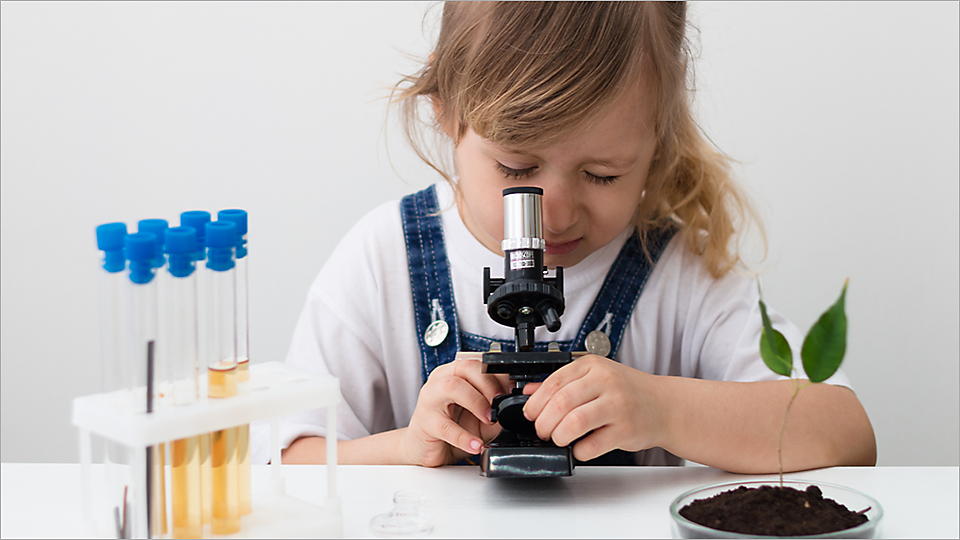 Young children have a natural abundance of curiosity. They enjoy science activities that offer opportunities to learn about topics that interest them, from the earth beneath our feet, to the animals sharing our world, to the universe beyond and even our own bodies. When looking for cool science games, how can you tell if something is age-appropriate for preschoolers? Look for science apps that focus on foundational concepts such as using the five senses to make observations, asking questions to build curiosity, and learning about the animals and the environment around them. Young children especially appreciate game play that includes open-ended exploration or trial-and-error experimentation to stimulate their curious minds.

Foster your child's curious mind with science explorations
Every day, young children encounter new things about the world that can spark their sense of wonder. With a supportive, fun and engaging learning environment, everything from flowers and bees to planets and the sun can be fascinating and bewildering. LeapFrog Academy™ includes an assortment of science games, videos and eBooks to help your child explore a variety of age-appropriate science concepts, including:

Thinking Like a Scientist

Life Cycles

Earth & Space

Human Body

Simple Machines

Observations

Maps & Countries

Engineering

Coding and Computational Thinking

Scientific Tools

Customs & Traditions



As children play with the science games in LeapFrog Academy™, they also build and exercise early science skills like making observations, using scientific tools, identifying cause and effects, and making predictions. Each science game in LeapFrog Academy™ is designed to help foster your child's scientific mind.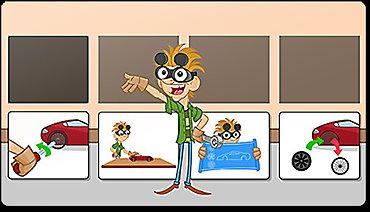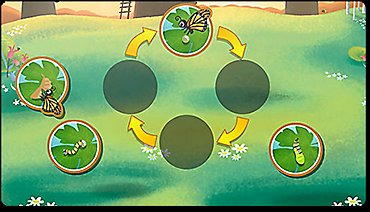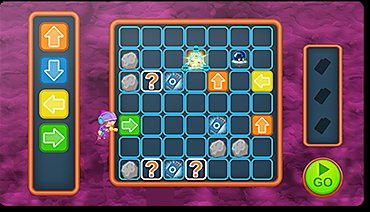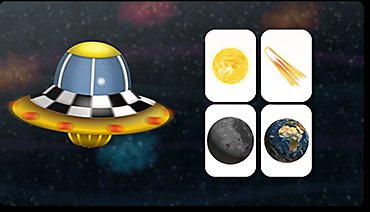 LeapFrog Academy™ provides a well-rounded curriculum that includes a blend of traditional school subjects along with problem solving, creativity and social-emotional skills. LeapFrog® has provided award-winning content for 20 years, and LeapFrog Academy™ follows our same guidelines.
LeapFrog Academy™ is safe for children so you can be confident that your child will not be exposed to advertisements or third-party contact within the learning program.

To get started, a subscription is required. After a 1-month free trial, there will be a monthly subscription fee of $7.99. Create up to five separate child profiles and let your child explore the science games and learning adventures at their own pace.

Get your child on the right scientific path to maximize their learning and progress before schooling.
Not all children learn in the same way, at the same pace. After a Learning Adventure is complete, extra activities will appear in My Learning Lab. These activities provide additional practice in subjects they need help mastering or more difficult activities designed to keep them challenged. Parents can track progression through the Parent Dashboard, seeing which programs and games have been completed.
Start your free trial and watch as your children explore their curiosity through science learning games, from observations to tools to life cycles and more. LeapFrog Academy™ is also available for download on the Apple App Store, Google Play Store, and Amazon AppStore.