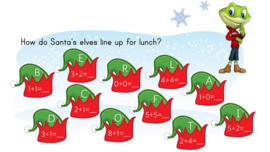 North Pole puzzler
This puzzle will get your child practicing addition facts and letter printing.
Mathematics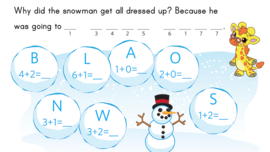 Ms. Giraffe's math puzzle
This winter-themed printable will have your child practicing addition, letter printing and reading.
Mathematics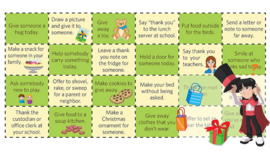 Kat's magical hat of holiday ideas
Focus on good deeds this holiday season.
Personal & Social Skills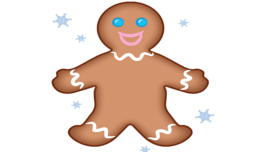 Buttons on a gingerbread man
Here's a fun seasonal game to help young mathematicians to understand addition as putting numbers together and subtraction as taking numbers apart.
Mathematics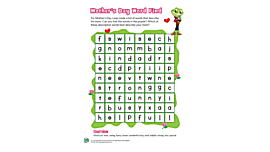 Mother's Day Word Find
For Mother's Day, Leap made a list of words that describe his mom. Can you find the words in the puzzle? Which of these descriptive words best describe your mom?
Reading & Writing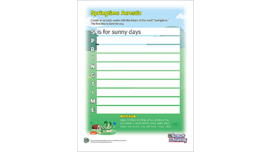 Springtime Acrostic Poem
Help your child celebrate spring and National Poetry Month by creating a springtime acrostic poem.
Reading & Writing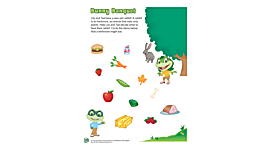 Bunny Banquet
Lily and Tad have a new pet rabbit! A rabbit is an herbivore, an animal that eats only plants. Help Lily and Tad decide what to feed their rabbit. Circle the items below that a herbivore might eat.
Logic & Problem Solving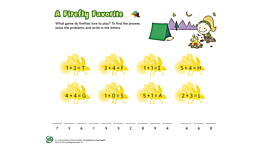 A Firefly Favorite
What game do fireflies love to play? To find the answer, solve the problems and write in the letters.
Reading & Writing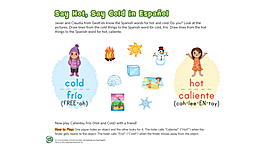 Say Hot, Say Cold in Español
Look at the pictures. Draw lines from the cold things to the Spanish word for cold, frío. Draw lines from the hot things to the Spanish word for hot, caliente. Then play Caliente y Frío (Hot and Cold) with a friend!
Language Learning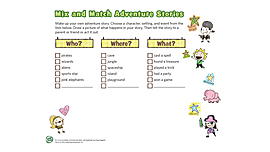 Mix and Match Adventure Stories
Make up your own adventure story. Choose a character, setting, and event from the lists below. Draw a picture of what happens in your story. Then tell the story to a parent or friend or act it out.
Reading & Writing