Activity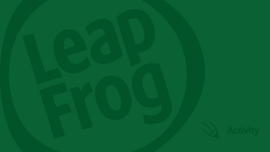 Scientific method for minis
Get more from kitchen science by introducing your toddler to the scientific method.
Science


Article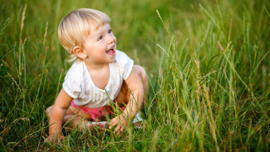 Keep wonder alive
For toddlers, each day holds the potential for new adventures. Here are six ways to kindle their curiosity.
Science

Bathtime bubbles
Liven up bathtime by giving your child bubbles to blow, count, pop and play with.
Science

Animal observations
Where do pill bugs live? How do snails move? Curious children can answer questions like these by observing animals.
Science


Discussion
How can I encourage my son to play outside and enjoy nature?
Take advantage of your son's natural curiosity, and provide him with plenty of experiences to explore nature using all of his senses. For example, go for a nature walk and let him have fun navigating his way through rocks, mud, snow, tree branches, and roots. You can also give your child a bucket so they can collect leaves, acorns, pin...
Science

Animals everywhere
Go on a neighborhood safari to teach your child about the wild world of animals.
Science

Hands-on learning
Touch off a lifetime of scientific exploration by engaging your child's senses.
Science