Two-Year-Olds Articles
Terrible Twos? Learn how to bond with your two-year-old, encourage problem-solving skills and teach positive social and emotional skills with our expert articles and advice.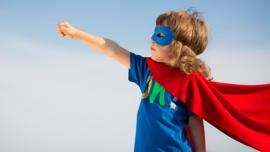 Pretend play, real learning
Pretend play changes throughout childhood. Here's what to expect and how to foster it.
Creativity & Life Skills

Communication is key
Literacy skills start long before a child learns the ABCs. From day one, children are developing communication skills that will allow them to both comprehend and convey words and ideas.
Reading & Writing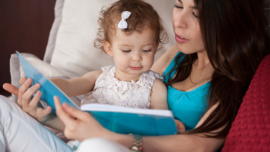 Read to baby better
Get the most out of reading to your child with these expert tips.
Reading & Writing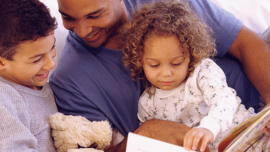 Creating a reading-friendly home
Learning to read is one of the most important skills your child needs for school and life success. Start at home, now, to encourage growth.
Reading & Writing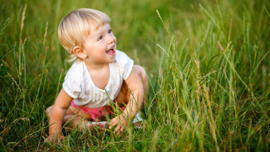 Keep wonder alive
For toddlers, each day holds the potential for new adventures. Here are six ways to kindle their curiosity.
Science

Creativity & Life Skills

Personal & Social Skills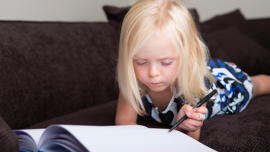 Get the "write" start
Prepare your toddler for writing with these 7 fun activities!
Reading & Writing

Have a Seuss-tast​ic day
From zany characters to rhyming and rhythm to the word play that builds comprehension for beginning readers, Dr. Seuss is a true classic.
Reading & Writing

Multiculturalism and your preschooler
When we go to our favorite Indian restaurant, the waiters already know my kids want a mango lassi. The other diners are often amused to see a non-Asian 4- and 2-year-old dive into a plate of (mildly) spicy foods and calling most of the dishes by their names.
Personal & Social Skills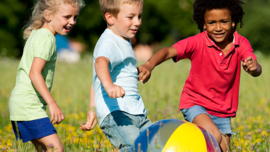 Prepping for healthy play
Today's children have mountains of toys, a full schedule of activities and digital content on demand...but do they know how to just "go play"?
Personal & Social Skills