Activity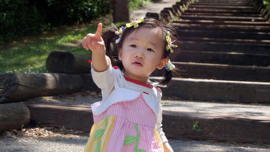 Get to the point
Play the "Where's that?" game once your baby learns to point.
Language Learning


Activity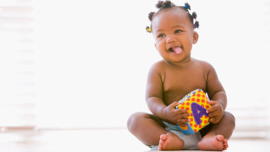 Baby's book
Babies love pictures of their family and favorite things. Make a personalized book to read to your child.
Language Learning


Article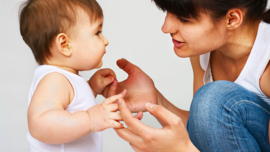 Where do babies get their words?
Our literacy expert answers where, how and when babies gain language skills.
Reading & Writing