Articles About Babies
Find ways to bond with your baby while aiding her development with our wide selection of expert articles about babies.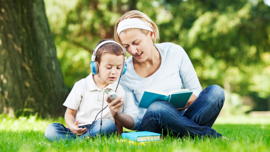 Expanding reading horizons
Beyond printed books, there is a world of literacy adventure to explore with your child. These guidelines will help chart a course to expanded reading possibilities.
Reading & Writing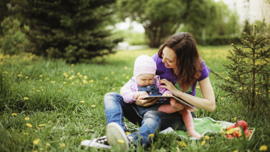 Reading rituals
My kids will crawl into my lap pretty much anytime I am seated (which, given that I am almost 8 months' pregnant, is fairly often) and pick out book after book to read.
Reading & Writing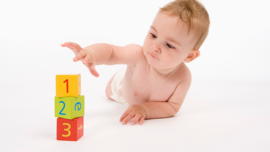 What do babies know about math?
Research now shows that number sense begins in infancy.
Mathematics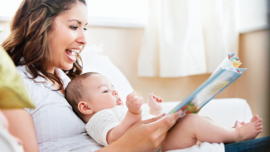 Why should I read to my baby when she can't understand the story?
Reading to someone who seems more interested in chewing the book may feel silly. However, it's one of the best things you can do for your child's learning.
Reading & Writing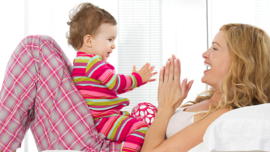 Rhythm and groove
Get in the learning groove with these easy musical activities.
Creativity & Life Skills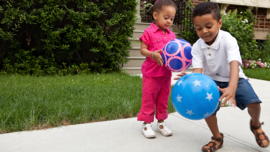 The importance of play
Playtime is essential to a child's development. Here are some of the many benefits.
Creativity & Life Skills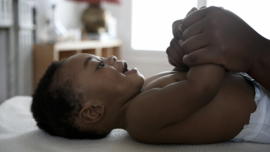 Bond with baby
Try these nine ideas to nurture your connection with your baby.
Creativity & Life Skills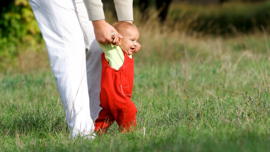 Infant learning, 9-12 months
Discover what's happening in your baby's beautiful little mind—all before his first birthday!
Creativity & Life Skills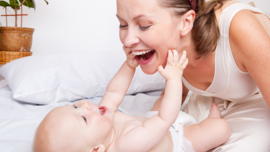 Play it again!
Even though it will be years before you can break out the board games, it's not too early to begin family game night with classic games like these.
Creativity & Life Skills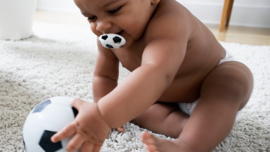 What is motor development?
What's the difference between fine and gross motor skills? Here's what you need to know.
Personal & Social Skills