Tip o' the hat to you, Dr. Seuss!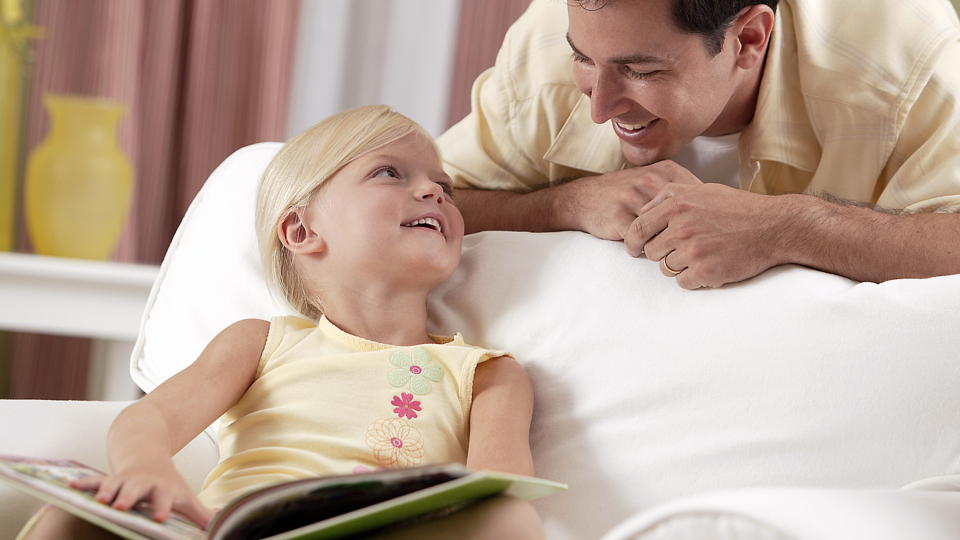 Happy Birthday, Dr. Seuss! March is the month to celebrate this beloved and classic author's birthday—share his history with your family! 
---
"In this box are two things
I will show to you now.
You will like these two things,"
Said the cat with a bow…
Then, out of the box
Came Thing Two and Thing One!
And they ran to us fast.
They said, "How do you do?
Would you like to shake hands
With Thing One and Thing Two?"
—from The Cat in the Hat
Roused by the notion that kids were not learning to read because they were being force fed such sterile books as Fun with Dick and Jane, Dr. Seuss introduced American children to the incorrigible Cat in the Hat in 1957. With his ever-so-proper white gloves, big red bow tie, and tell-tale striped hat, the cat and his antics captivated the imaginations of an entire generation of young readers, rescuing them from the boredom of the ordinary and transporting them to the doctor's world of the extraordinary. According to Mary Stofflet, author of Dr. Seuss from Then to Now, the debut of The Cat was a "turning point, not only in the career of Dr. Seuss, but in the reading habits of American children."
The genius of Theodor Seuss Geisel, better known as Dr. Seuss, was his ability to tickle the funny bone of his audience, regardless of age. "I like nonsense, it wakes up the brain cells," he used to say. "Fantasy is a necessary ingredient in living, it's a way of looking at life through the wrong end of a telescope."
A method to his madness
Backwards, sideways, inside-out, and upside-down, Geisel examined life, then recorded what he saw. In an interview he once explained, "If I start out with the concept of a two-headed animal, I must put two hats on his head and two toothbrushes in the bathroom. It's logical insanity."
Thus the good doctor brought us such unforgettable creatures as the small-hearted Grinch, the overly ambitious turtle, Yertle, and Horton, the patient pachyderm. With a seemingly ever-present grin on his face, he convinced us to try Green Eggs and Ham, taught us not to Hop on Pop, and showed us Oh, the Places You'll Go!
In the beginning
Life for young Geisel began in Springfield, Massachusetts on March 2, 1904. Born to second-generation German immigrants, Theodor Robert and Henrietta Seuss Geisel, his parents taught him the virtue of hard work ("if you don't, you end up with schlock") and encouraged his fanciful drawings of the animals at his favorite zoo, where his father was superintendent of parks.
"I used to hang around there a lot," Geisel recalled in an interview. "They'd let me in the cage with the small lions and the small tigers, and I got chewed up every once in a while." Many years later, he would dedicate If I Ran the Circus (1956) to his role-model father: "This book is for my dad, Big Ted of Springfield, the finest man I'll ever know."
In 1925, Geisel graduated with an English degree from Dartmouth college where he also had served as the editor and cartoonist for the campus humor magazine, Jack-O'-Lantern. Post graduation he went to study at Lincoln College, Oxford, planning to earn his master's degree in English and become a college professor. But rather than pay much attention to his lectures, Geisel would often draw flying cows or caricatures of his classmates.
A fellow American student named Helen Palmer once commented on his flying cows. She pointed out that Geisel seemed more intent on them than the literature class they were sitting in and suggested perhaps that he pursue a career in illustration instead. Geisel agreed. He eventually dropped out of Oxford, spent a year traveling around Europe, then returned to the states. And on Nov. 29, 1927, he married Palmer, the woman who had helped steer his life in a particular direction and who would later become his editor, business partner, and most trusted confidante.
"Ted's notebooks were always filled with these fabulous animals," Palmer later recalled. "So I set to work diverting him; here was a man who could draw such pictures; he should be earning a living doing that."
The Doctor is born
Geisel's career as an illustrator began shortly after he sold a turtle cartoon to Judge magazine where he was offered a job as staff writer and artist. There he began working on a regular cartoon feature called "Boids and Beasties," to which he added the byline "Dr. Theophrastus Seuss" in an attempt to give himself an exaggerated sense of legitimacy. He quickly shortened the name to Dr. Seuss and began using it on everything he both wrote and illustrated. (For everything else, he would call himself Theo LeSieg—Geisel backwards.) According to Maryann N. Weidt, author of Oh, the Places He Went: A Story about Dr. Seuss, "Ted bragged that he saved his father thousands of dollars by becoming a doctor without going to medical school."
In 1931, one of his cartoons caught the attention of the wife of an advertising executive. Soon Geisel was working on a major ad campaign for which he coined the famous, "Quick, Henry, the Flit!" slogan for a popular insect repellent. Despite his successful ad agency career, Geisel was creatively frustrated. Thus in 1932, he wrote and illustrated an ABC book, in which he dreamed up a long-necked whizzleworp, but no publisher was interested.
Several years later, while returning by ship from a holiday in Europe, Geisel began scribbling some ideas and phrases for another children's book on the ship's stationery: "A stupid horse and wagon…horse and chariot…chariot pulled by flying cat…flying cat pulling at Viking ship…Viking ship sailing up a volcano…Volcano blowing hearts diamonds & clubs…I saw a giant eight miles tall…who took the cards 52 in all…And this is a story that no one can beat…I saw it all happen on Mulberry Street." In 1963, he described the incident:
I was trying to keep my mind off the storm that was going on. (The rhythm of the rudimentary refrain came from the beat of the ship's motors.) This rhythm persisted in my head for about a week after I was off the ship and, probably as psychotherapy, I began developing the theme. It turned into my first Juvenile…And to Think That I Saw It on Mulberry Street.
The story was finally accepted by the twenty-ninth publisher Seuss submitted it to, Vanguard Press, and the rest is history.
A collective "thank you" from parents
During a career that spanned more than five decades, the good doctor produced nearly 50 books for children (and a few for what he called "obsolete children," i.e., adults) that have collectively sold over 200 million copies around the world. Some have even been translated into 20 different languages.
His enduring appeal stems from the fact that throughout his life, he continued to draw the world as he saw it, to teach without preaching, and above all, amuse. The president of Dartmouth College perhaps summed it up best when he said, during a 1956 ceremony when Geisel was presented an honorary doctorate degree, "As author and artist, you single-handedly have stood as Saint George between a generation of parents and the demon dragon of exhausted children on a rainy day."
LeapFrog recommends:
Every year on the good doctor's birthday, March 2nd, the National Education Association launches its Read Across America Project to commemorate Dr. Seuss' immeasurable contributions to children's literature. Why not host a Seuss-a-thon in your own house? Take turns reading aloud. Then draw pictures of new-fangled (or old-fangled or just plain silly) inventions. And cap it off with an inside-out and upside-down meal: breakfast for dinner. May we suggest Green Eggs and Ham? Oh, we think you'll be surprised at the imaginative places you'll discover!
A few Seuss favorites:
The Cat in the Hat
Green Eggs and Ham
Mr. Brown Can Moo! Can You?
Oh, The Places You'll Go!
If I Ran the Circus
And to Think That I Saw It on Mulberry Street
Sources:
Pace, Eric. "Dr. Seuss, Modern Mother Goose, Dies at 87," New York Times, 26 September 1991.
Stofflet, Mary. Dr. Seuss from Then to Now, New York: Random House, Inc, 1986.
Weidt, Maryann N. Oh, the Places He Went, Minneapolis: Carolrhoda Books, Inc., 1994.