Splish, splash, exploring in the bath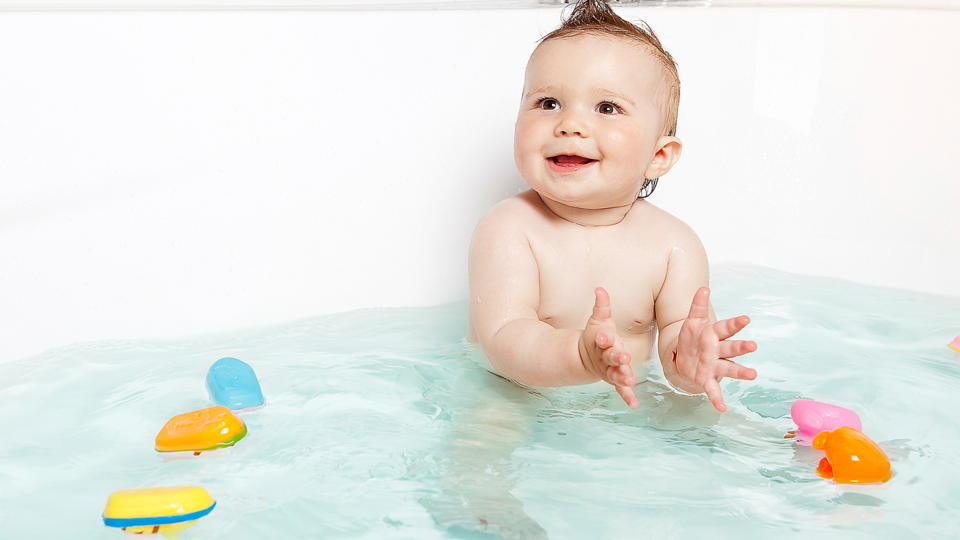 Make learning a splash with these creative bath-time activities.
---
Learning Stages
---

I love bath nights—and not just because my husband does most of the work.
Bath nights are also a fun time for bonding with infants and learning with toddlers.
Although both of my kids have gone through a temporary stage of bath time fear, we're thankfully beyond this and happily splish splashing away. Our biggest bath struggle now is convincing our kids it is time to get out of the bath!
What's your favorite bath time game? Here are a few of ours and some we hope to try, soon!
Pour and Learn: A few plastic food containers are a great way to learn about volume and measurement. Add some strainers for even more bath time educational fun.
A Bath of a Different Color: Add a couple of drops of food coloring for a colorful bath. Now, add another primary color and learn about color mixing!
Draw on the Walls: Create art or practice letters with this DIY Puffy Bath Paint at Chalk in My Pocket.
Make a Mural or Mosaic: We love our "bath stickies" as my kids call them and Filth Wizardly explains how simple craft foam can be used to create an endless array of open-ended art possibilities in the bath.
Race Cork Boats: Boats are classic bath time toys. Make your own cork boats and then test them for seaworthiness.