The math advantage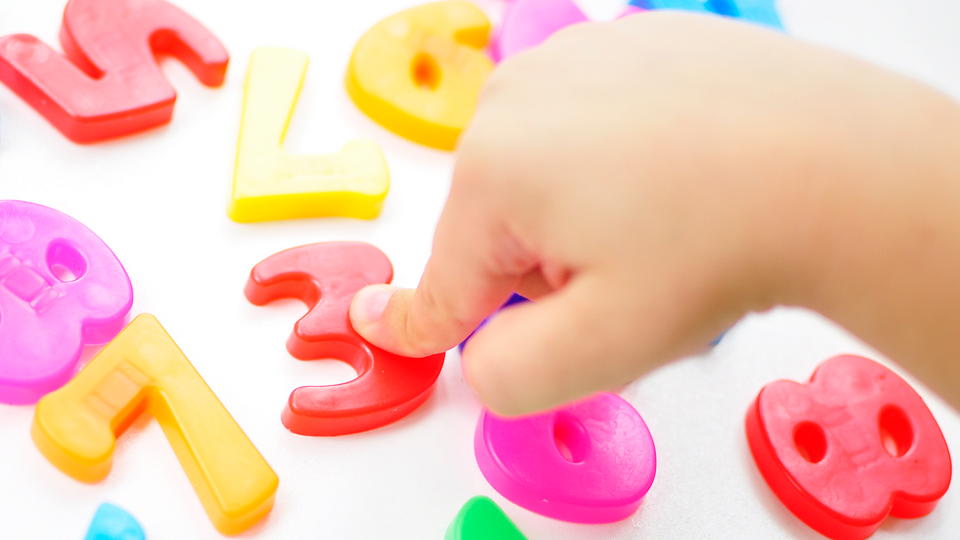 Just as it is important to promote pre-literacy skills, math literacy is an essential part of your child's intellectual development.

---
Learning Stages
---

Like any other parent, I have hopes and dreams for my children. I want them to have a natural curiosity and I want them to have the tools they need to investigate and explore the world around them. Just as it is important to provide a print-rich environment and promote pre-literacy skills, math literacy is an essential part of your child's intellectual development. Because I am naturally more verbal than mathematical, I constantly need to remind myself to include early math skills in our day-to-day activities—especially for my preschool-aged daughter.
For girls, studies suggest that having Dad involved in her life helps boost her confidence in the mathematics and hard sciences—even if he does not explicitly teach math. As with most studies that show a correlation, we are not really sure why this would be so. It may reflect the different nurturing styles of men and women. Moms can support mathematical learning, too, by making counting, measuring, and adding part of their young children's daily routines.
Reinforcing counting through physical activities or what teachers call "manipulatives," objects children can move around to facilitate learning, helps children internalize the mathematical concepts. My kids love to count stairs as they climb. You can even label the steps with numbers or count in other languages.
Any ordinary object—crayons, crackers, or bottle caps—can be a fun way to learn to count. Counting toes increases number awareness and is sure to end in giggles. As you go about your errands, count the apples as you place them into the supermarket bag or the pencils as you clean them up. Preschoolers will enjoy making patterns with vegetables or going on a number safari around the house.
The LeapFrog Count and Chat cell phone allows your child to interact with printed numerals for greater visual recognition and supports counting skills. Just as you do with letters and words, look for numbers on signs and everywhere you go.

Finger plays and rhymes, like "Five Little Ducks," are also the perfect way to learn about counting and even subtraction and addition. And, of course, books that your child will like to read again and again, like these counting books recommended at No Time for Flashcards, provide the repetition young children crave.
For older preschool children, large dice are a fun way to learn to add: roll the dice and count all the dots. If you have three or more dice, turn them to the same number and you can even begin to explore multiplication.
If you think about the opportunities available every day, you will have no problem teaching your children mathematics. Even better, they'll learn that math counts in their lives.