Full STEAM ahead: Designing education for the future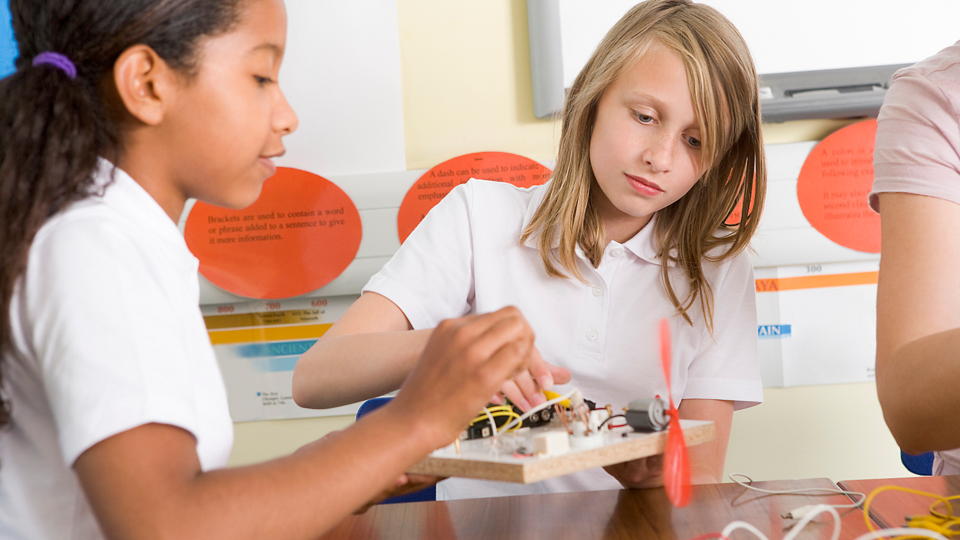 The STEAM movement aims to prepare children for success in the 21st century through project-based learning in key skill areas.
---
Learning Stages
---

Everyone is emphasizing the importance of STEAM in education—but what is it? The STEAM movement adds Art to the center of the widely popularized STEM skills movement, which stands for Science, Technology, Engineering and Mathematics.
STEAM education seeks to create an interdisciplinary and applied approach to teaching these subjects. What that means is lots of hands-on, real-world, authentic problem solving.
Students are expected to not only solve the typical pen-and-paper worksheet problems but to identify a real-world problem, select the appropriate tools for solving the problem, design and develop a workable solution, and assess the success of their solution.
Why is STEAM important?
Our world is literally built with STEAM. Science is the study of the world around us, from the earth beneath our feet, to the animals sharing our world, to the universe beyond, and even our own bodies. Technology is increasingly a part of everything we do. Engineers, along with artists and designers, build our cities and almost everything else in our lives. Mathematics is in everything we count, measure, or otherwise quantify. Pragmatically, these professions are among the fastest-growing and most highly-paid occupations. Of the ten most in-demand employees, according to the U.S. Department of Labor, eight are in STEM fields.
The skills taught in STEAM fields are also indispensable for the job market. There is a good chance our children will be applying for jobs that haven't even been invented yet. We may not be able to foresee the career of the future but it is a good bet that critical thinking, creative problem solving, and familiarity with technology will be job requirements. Even people who work in other professions will need a strong background in technology.
With STEAM education, children can explore the planet, build a better world, and reach the stars.