Celebrate Black History Month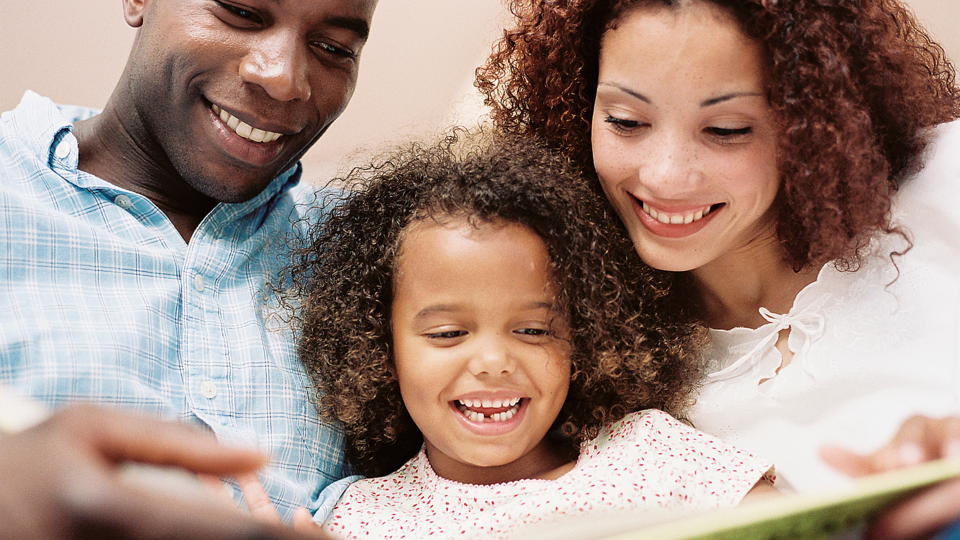 During the month of February, the nation pauses to reflect on the experiences and influences of its African-American citizens.
---
Stretching from "sea to shining sea," America is home to a myriad of peoples, each with unique customs and heritages. During the month of February, the nation pauses to reflect on the experiences and influences of its African-American citizens.

From the quiet resolve of seamstress Rosa Parks, to the eloquence of civil rights leader Martin Luther King, Jr., the genius of inventor Lewis H. Latimer, and the magical voice of Ella Fitzgerald, the United States has been blessed with courageous and talented people of color. Realizing this, an African-American scholar named Carter G. Woodson established Negro History Week during the 1920s. He chose the week in February that included the birthdays of Frederick Douglass and Abraham Lincoln. It wasn't until 1976, however, that a month-long celebration of black history was declared by presidential proclamation.

Students across this vast nation celebrate in a variety of different ways. Here are some suggestions for you and your family:
Take your children on a web tour of the African-American experience. Sites on slavery, emancipation, the civil rights movement, black arts and culture, and notable African-Americans abound. Be sure to do some surfing and skimming on your own so that you can be an informed tour guide for your kids.
Visit your local African-American museum so that your kids will be able to better visualize the black experience. Attend a photo exhibition, watch a play and listen to a storytelling on Afro-centric themes. Many libraries have programs designed for Black History Month, so utilize their resources and take this opportunity to teach your kids about diversity.
Organize a Jeopardy-style quiz show on African-American history and culture for your kids and their friends. This may take the whole month of February to plan and prepare and will require the help of other parents. Questions and answers should be researched by adults and kids alike. Study sessions with family members and friends will help raise the stakes and better ensure that the kids absorb the information they learn during this preparation phase. At a specified date, near the end of the month, hold the quiz show at your home, complete with a "studio audience" (extended family members, neighbors, younger siblings), the appropriate props (Jeopardy theme, cardboard podiums, prizes), and most important of all, video cameras to record every precious moment. This can become a yearly tradition and will no doubt serve to effectively promote a greater understanding and appreciation of how African-Americans have truly enriched the lives of all of America's peoples.
LeapFrog recommends:
Aunt Flossie's Hats and Crab Cakes Later (and Crab Cakes Later)
10th Anniversary Edition
By Elizabeth Fitzgerald Howard, illustrated by James Ransome
Clarion (Ages 4–8)
For Every Child: The UN Convention on the Rights of the Child
Foreword by Archbishop Desmond Tutu
14 declarations illustrated by various artists
Penguin (Ages 4 and up)
The Girl Who Spun Gold
By Virginia Hamilton, illustrated by Leo and Diane Dillon
Scholastic (Ages 4–8)
The Greatest: Muhammad Ali
By Walter Dean Myers
Scholastic (Ages 8–12)

Only Passing Through: The Story of Sojourner Truth
By Anne Rockwell, illustrated by Gregory Christie
Random House (Ages 4–8)

Shades of Black
By Sandra L. Pinkney, photographs by Myles C. Pinkney
Scholastic (Ages 4–8)

Bikes for Rent!
By Isaac Olaleye, illustrated by Chris Demarest
Orchard (Ages 8–12)
The Times They Used to Be
By Lucille Clifton, illustrated by E.B. Lewis
Random House (Ages 6–12)

To Be a Slave
By Julius Lester, illustrated by Tom Feelings
Penguin (Ages 8–14)

Words with Wings: A Treasury of African-American Poetry and Art
Edited by Belinda Rochelle
Harper Collins (Ages 8 and up)