Travels with Pop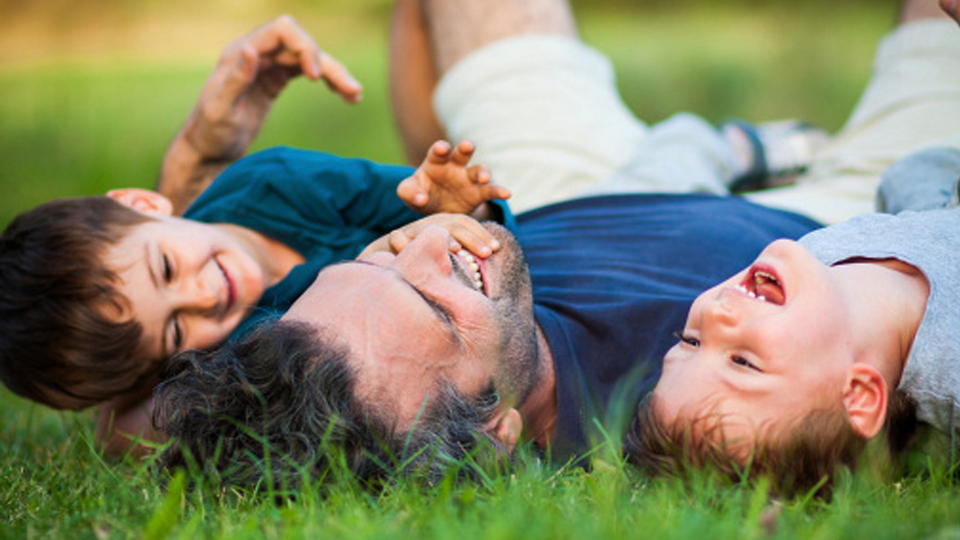 Why flying solo with Dad is an experience not to be missed.
---
Learning Stages
---

Share your passion
Organize a trip around something you love—whether it's visiting historical sites or fishing on a quiet lake. Avid cyclist John Wilcockson of Boulder, Colorado, began sharing his love of bicycling with his one-year-old daughter, Emma, by strapping her into the backseat of the bicycle built for two that he and his wife used for outings. Emma could ride a two-wheeler by the time she was 4, made her first 50 mile trip by the time she was 7, and her first week-long trip at age 8.
"Cycling is about adventure and independence," says Wilcockson, "You're actually going somewhere, achieving something physically. Emma has come to appreciate this and shares my love of cycling."
Go with the guys
Jeff Waller, a chemical engineer from Racine, Wisconsin, found that a trip with other dads and their kids—no moms allowed—was one of the best ways to connect with his five-year-old daughter, Emily. A YMCA weekend camping trip gave Waller a chance to spend one-on-one time with his daughter, and gave Emily a chance to see her dad acting like a kid with other fathers. Seeing this different side of her dad put him in a new light and brought the two of them even closer together.
Take the trip you never took with your dad
That's what Manhattan real estate attorney Andrew Berkman did when he took his six-year-old son, Ben, on a Sierra Club Family Trip to the Sawtooth Mountains of Idaho. "We're essentially urban people," says Berkman. "Here we were 9,800 feet up, not in some skyscraper, but at a campsite by a stream with a gorgeous panoramic view of the sky." Twenty years later, "There's a picture in our bedroom of Ben and me standing at the top of the plateau, overlooking the valley, with him barely up to my waist. We go back there now and the valley looks the same. We change and it doesn't. I look at it all the time and find a meaning that transcends two decades, one that Ben now understands, too."
Cherish the quiet time
While taking an adventurous trip together can forge lifelong bonds, don't discount the unexciting part of travel. After his divorce, the first vacation Joe Alred took with his daughter was a 1,000-mile excursion from Wisconsin to the Gulf Coast, camping and fishing en route to visit family. "What really stands out," says Joe, "is the quiet times, driving or getting up from a truck in the middle of the night to go to the bathroom, not even talking to one another. We were there comfortably together. The word 'together' really took on meaning."
Travel tips:
Kids get cranky when they are tired or bored. Prepare properly for travel to prevent or minimize many discipline problems.
Take plenty of small puzzles, toys, and games—for play alone or as a family.
Load the laptop with children's games. There are plenty of software programs that are both fun and educational for those times when your child says, "I'm bored."
Take a portable CD or DVD player with some of your family's favorites.