Working in school time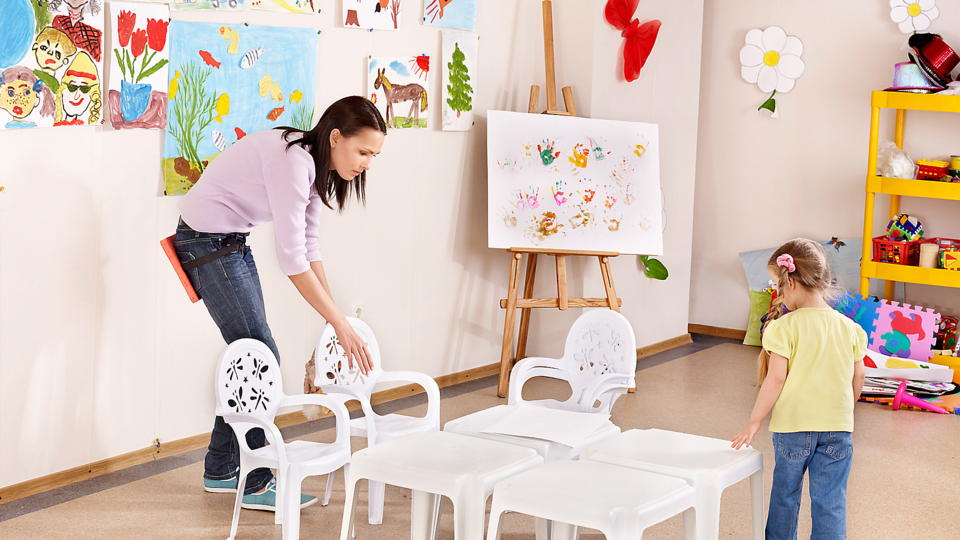 For working parents, staying connected to your child's school life can be challenging. Here's how to fit it all in.
---
With today's tight school budgets, parent involvement enriches school life and can help provide the extras that many schools cannot afford. Fundraising efforts are often the source of computers, sports equipment, field trips, art programs or school gardens. Involved parents get a better sense of what is going on at school, and are more informed to advocate for changes.
Parents who work during the week and have little time off face a tough challenge. Staying connected to their child's school life is more difficult than it is for parents who stay at home or have more flexible work schedules. However, the need to be involved remains the same.
Staying informed
The first step to being involved is staying informed. Parent notices, newsletters or the school's website will keep you informed of parent and committee meetings. Many schools schedule events on weekday evenings to accommodate working parents. However, if events you wish to attend take place during school hours, inquire about scheduling an alternate time for parents who work. Enlist the support of other parents and ask them to speak up as well. At the very least, working parents can come together for a specific committee and meet at a time that is convenient.
Getting involved
Here are a few things that parents who work regular nine-to-five jobs can do:
Participate in a phone or e-mail tree. This is a great way to connect with other parents. Phone calling is usually done during the evenings or on weekends, and e-mailing can be done anytime you have a few minutes to spare.
Sew costumes, design programs or help with scenery for school performances.
Spend a Saturday morning working in the school garden.
Assist with writing, computer work or copying for school publications like the school newsletter or yearbook.
Join a committee to plan a school festival, event or fundraiser.
Volunteer to work at a school festival, event or fundraiser.
Solicit the support of your company or other local businesses. Inquire about posting flyers for events in store windows, buying ads in school publications, underwriting events or donating office supplies and equipment.
Whichever way you decide to contribute your time to your child's school, be careful not to over-commit. Reliably keeping a monthly commitment is better than running the risk of work interfering with a weekly one.
Back to school
Spending time at your child's school during the day is a valuable way to get a sense of the atmosphere and rhythm of the school. With enough notice, perhaps you can arrange to take a morning off to volunteer in your child's classroom, chaperone a field trip, work in the library or at a book fair. It may give you a chance to observe your child's teacher in action and meet, or at least observe, her classmates.
The importance of parent participation
Parent participation remains important even as children move into upper grades. According to recent studies, students in grades six through twelve were less likely to use alcohol or drugs when their parents were involved in their school activities (PTA, parent conferences, back-to-school nights, plays, sporting events). Finding opportunities for parent participation can pay off for your child and his school.