9 signs your child is ready for kindergarten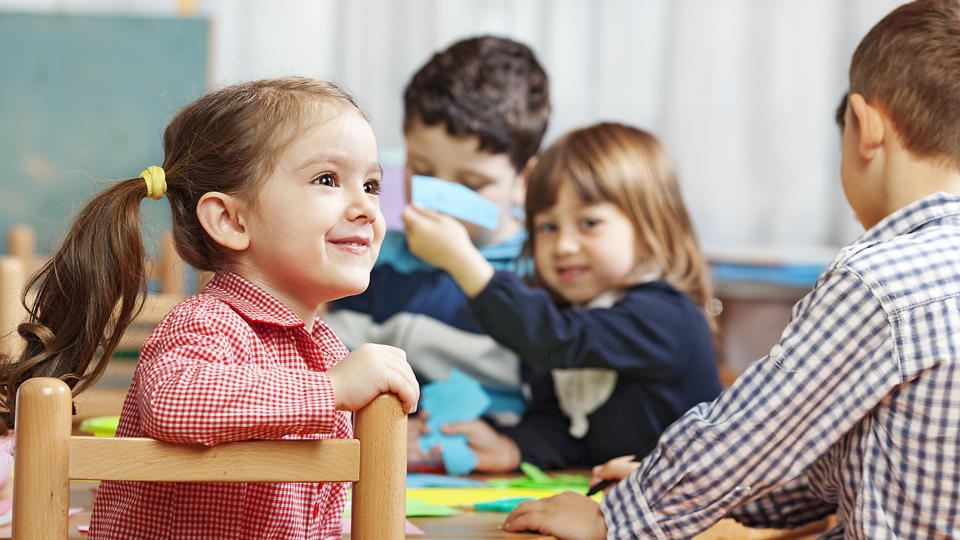 Answer these simple questions to see whether your child is socially & emotionally prepared. 
---
Learning Stages
---

"Is my child ready for kindergarten?" When asking this question, the first things on many parents' minds are the child's age and academic readiness. However it's just as important to think about a child's social and emotional readiness.
If you're one of the lucky ones, you simply know your child is ready. He's a solid five-and-a-half years old and his Pre-K teachers assure you he's ready for school. He loves sitting and listening to stories, he follows directions, and he stays on task.
Many other parents aren't so sure. They may have a child with a late summer birthday, who is very young compared to the other children. He has a difficult time managing his feelings and impulses, or maybe he is shy or anxious about new people or places.
Gauging your child's social and emotional readiness
Deciding if your child is ready for kindergarten is a huge task. The decision rests heavily on the shoulders of parents, who know their children best, but often fear making the wrong choice for their child. If the child isn't truly ready, will the new experience cause frustration and anxiety? Will the child struggle and lack confidence that lingers for years to come? Or what if they decide to hold their child out a year, and then kindergarten seems boring because they are much more advanced than the other children in the class?
Here are a few questions to ask yourself as you are making your big decision:
Is your child self-confident?
Can your child handle separation?
Can your child manage his feelings and impulses?
Does your child have experience following the rules of other adults in a Pre-K, church, library, or other public setting?
Does your child participate well in small group or one-on-one play?
Does your child develop friendships?
Does your child communicate his needs to the adult in charge?
Does your child take turns and share in the classroom and on the playground?
Is your child mature enough to complete tasks, even if it's not something he is intensely interested in?
While you don't have to answer yes to all of these questions for your child to be ready to begin kindergarten in the fall, the questions can help you see the bigger picture of your child's social and emotional readiness.