Tea party time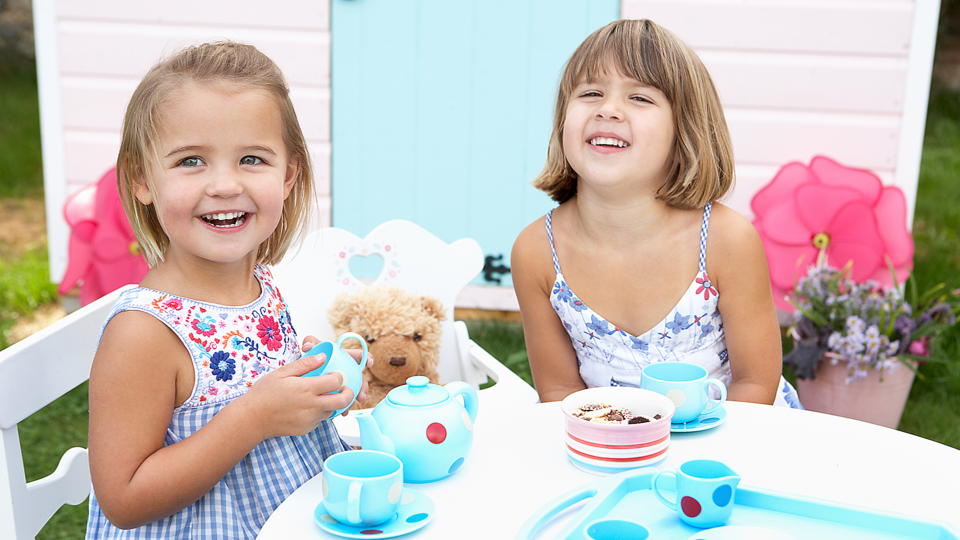 Reinforce good manners with a toddler tea party.
---
You'll Need
Toy tea set, or plastic plates, cups, etc.
Learning Stages
---

Hosting a tea party is a great way to practice manners. Using a plastic tea set, ask your toddler to please pass the tea pot and other goodies. Say "please" and "thank you." Use plastic utensils and paper napkins to demonstrate good table manners. You can even put a little water in the set to practice pouring the "tea."