Soothing melodies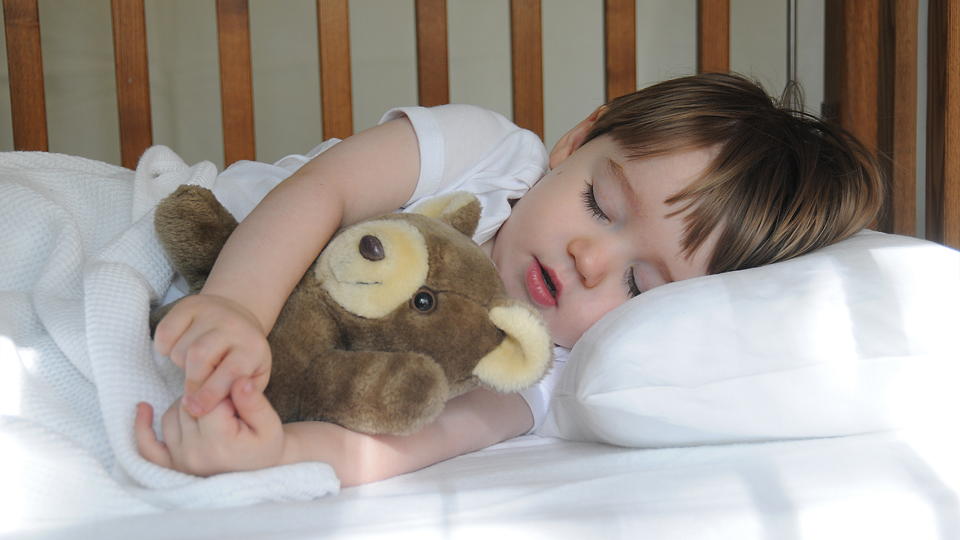 Create a soothing sleep routine by pairing lullabies with this bedtime strategy. 
---
Children need help learning how to calm and soothe themselves. After all, they've spent the whole day exploring the new and exciting world around them!
Initially, soothing comes from friends and family and others whom they love. Some parents find a warm bath, looking at a picture book together, singing a lullaby and stroking their baby's forehead can be useful. But soon babies and children need to learn new ways to calm themselves. Puppy pals Scout and Violet can help with the transition from daytime activity to winding down for the night with soft melodies and lullabies.
You can also try a goodnight activity that involves peaceful actions. Using your child's name and slow movements can help to create a relaxing atmosphere prior to bedtime. Say the lines and do the actions below.
Good night [child's name], Good night [child's name]
Now it's time to cuddle (cuddle with child)
Try replacing cuddle with yawn (big yawn) and close our eyes (close your eyes). Think of things you and your baby do while getting ready for bed and add to the list!