Market price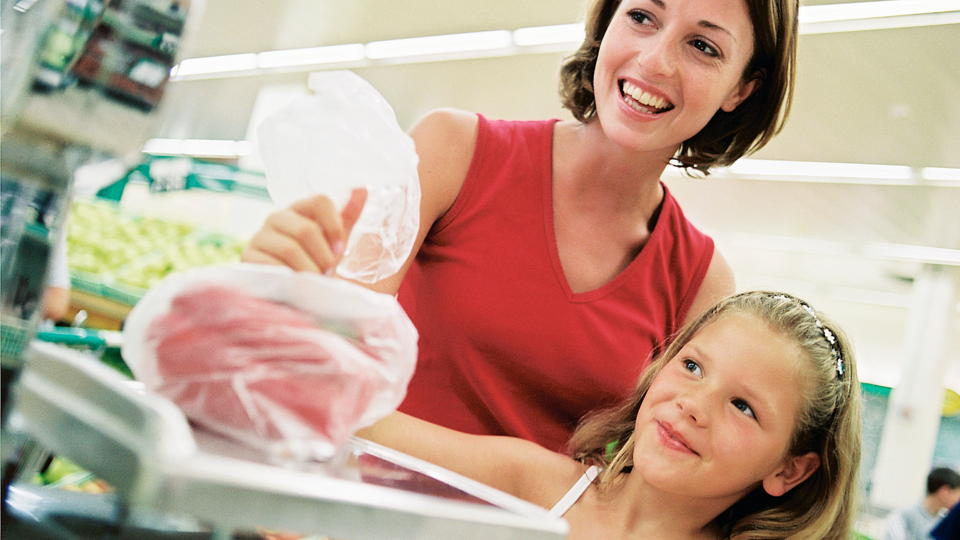 Measurement, pricing, scales... try this activity at the grocery store!
---
You'll Need
Market scales
Fruits & veggies
Learning Stages
---

Here's a fun game to play at the market!
Next time you need an activity while you are waiting for your number to be called at the deli counter, try this little time filler. Have your kids carefully grab a few oranges or a cantaloupe and head over to the scale in the produce section. Put the fruit in and let your kids tell you the weight. If they don't understand how a scale works it is a perfect opportunity to teach your kids how to read it. Start with the whole numbers first and as they grow more experienced you can even begin to explain fractions! It can kill a few extra minutes and you can educate while you shop. Also try to weigh something big like a watermelon—that is always fun but whatever you do please don't bruise the fruit.