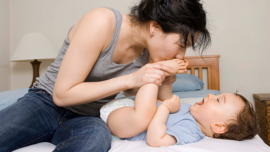 Hold my hand
Playing simple games together helps your toddler learn new words while providing important bonding time.
Personal & Social Skills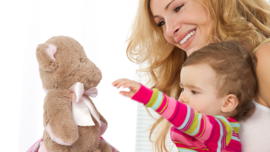 Meet your feet!
Play Simon Says to teach your child the parts of the body, from head to feet.
Reading & Writing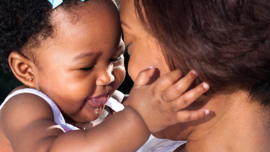 Open, shut them
Introduce new words and encourage motor skills with this fun finger play.
Reading & Writing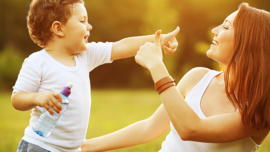 Finger plays: Where is Thumbkin?
Fingerplays like Where Is Thumbkin? introduce new vocabulary and help infants and toddlers coordinate words with finger motions.
Reading & Writing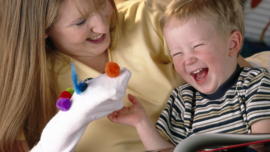 Retell a story
Nurture the skills to read happily ever after by acting out stories from a favorite book.
Reading & Writing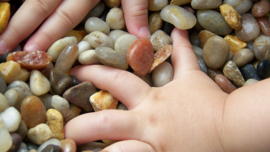 Stepping stones to reading
Make storytelling stones so your toddler can write a story.
Reading & Writing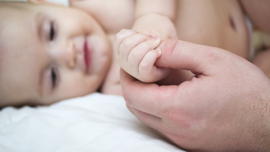 Baby brain building
The early wiring of your baby's brain sets the stage for future development. Here are some tips to enrich your child's early experiences.
Logic & Problem Solving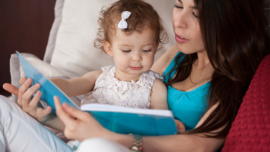 Read to baby better
Get the most out of reading to your child with these expert tips.
Reading & Writing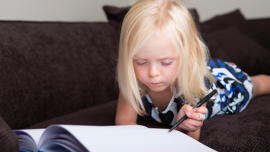 Get the "write" start
Prepare your toddler for writing with these 7 fun activities!
Reading & Writing


Printable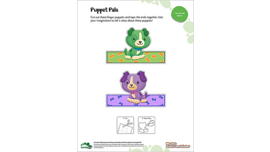 Scout & Violet finger puppets
You can use these finger puppets to create your own finger plays. Or, you and your child can make up a story.
Creativity & Life Skills


Tip
Revving fine motor skills
Kids' ability to grasp objects develops gradually from grabbing with the whole hand to holding a pencil between fingers.
Reading & Writing


Tip
Tell me more
Challenge your child's communication skills by asking lots of questions.
Reading & Writing