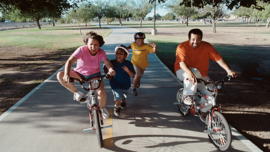 Structure or spontaneity?
Find the right balance, and kids will thrive.
Personal & Social Skills


Discussion
How do I teach my child to spit in the sink after brushing?
Children are natural imitators. In order for your child to learn how to brush properly, it helps for parents or siblings to act as role models. Try brushing your teeth alongside your little one, or enlisting the help of your older children, to demonstrate the proper order of brushing, rinsing, and spitting. The spitting part may not co...
Personal & Social Skills


Discussion
What are some fun outdoor toys for 2-year-olds?
Now it's summer, it's great to get children outdoors to play. No matter what your child is interested in, there are lots of fun toys to get your child outside and having fun! If you have a little artist, try sidewalk chalk, or give your child a paintbrush and water to paint rocks (Melissa and Doug's Jumbo Paintbrushes are easy for todd...
Personal & Social Skills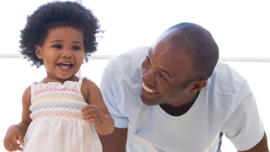 If you're happy and you know it
This is a great song to help your child develop physical skills and follow directions.
Personal & Social Skills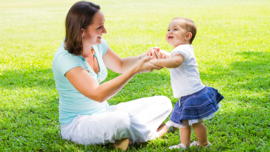 Five little ducks
Get counting and motor skills "quacking" with this popular finger play!
Language Learning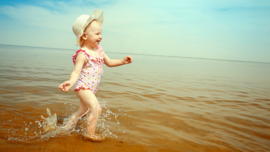 Your toddler
From walking and talking to problem solving and pretend play, your child is experiencing the world in a brand-new way.
Reading & Writing

Baby steps
Give your toddler the power to do things for himself (even imperfectly) to build self-esteem and life skills.
Personal & Social Skills

Raise a good toddler citizen
Taking care of the local community is an important part of citizenship. It is never too early to volunteer with your child. Think about activities you can do together to help keep your neighborhood clean and safe. Toddlers can help plant flowers and collect donations for community projects.
Personal & Social Skills

Time for a change
How do you change a squirmy toddler's diaper? With plenty of fun (and educational) distractions.
Personal & Social Skills