Be a math role model
You are your toddler's number-one math teacher. Try these tips to jumpstart her learning.
Mathematics

Personal & Social Skills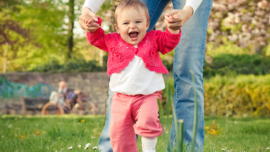 Small body, big feelings
Toddlers can have outsized emotions. Try our 5 tips for helping toddlers understand and manage these big feelings.
Personal & Social Skills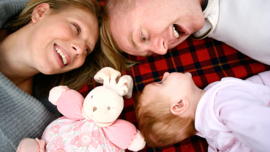 The sounds of language
Becoming a lifelong reader involves far more than knowing the ABCs. It begins with children becoming sensitized to the sounds of language. The more sounds a child hears, the more words, with all their sounds, he'll learn to say and eventually read.
Reading & Writing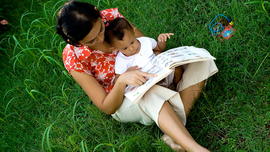 Best books for babies and toddlers
Our learning experts explain how to choose the best books for reading to babies and toddlers.
Reading & Writing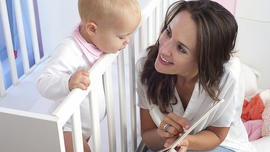 What to read to babies
Now that we've discussed why we read to babies from day one, let's look at what to read to your baby.
Reading & Writing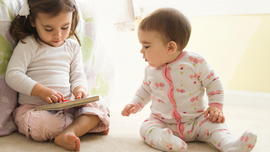 Booklist for babies and toddlers
A good book is a gift that keeps on giving. When buying books for babies or toddlers, here are a few tips from reading teacher and toddler expert Melissa Catalano.
Reading & Writing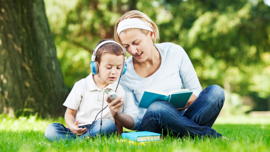 Expanding reading horizons
Beyond printed books, there is a world of literacy adventure to explore with your child. These guidelines will help chart a course to expanded reading possibilities.
Reading & Writing

Toddler tech toys 101
You can't walk down a supermarket aisle today without seeing at least one toddler clutching mommy or daddy's smartphone. But while very young children don't need phones, a few just-for-kids tech toys can help children feel connected and round out their pretend play toy box.
Creativity & Life Skills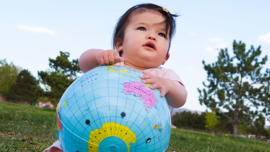 Bilingual baby!
Speaking more than one language brings a host of benefits and is fun way to explore language with your child.
Language Learning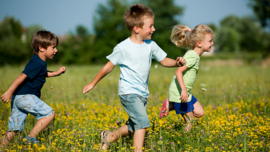 Play date protocol
Is your well-meant meddling taking the fun out of your kids' play dates?
Personal & Social Skills