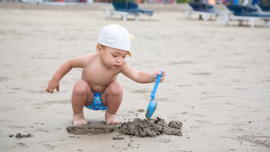 Letters in the sand
Turn the beach or sandbox into your child's first white-board.
Reading & Writing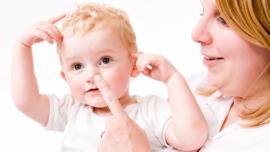 Touch your nose
Play this little game to help your toddler learn new words, and have some silly fun!
Language Learning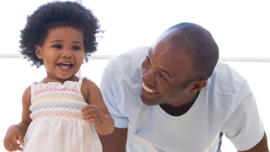 If you're happy and you know it
This is a great song to help your child develop physical skills and follow directions.
Personal & Social Skills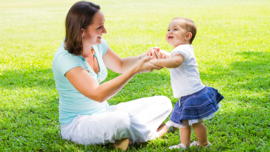 Five little ducks
Get counting and motor skills "quacking" with this popular finger play!
Language Learning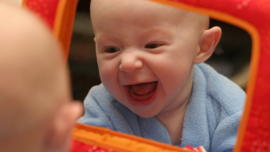 What's that on your face?
Help your child learn to correctly name the parts of the head and face.
Language Learning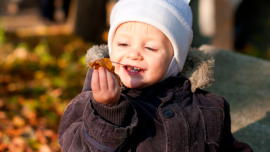 Touchy-feely
Introduce your toddler to textures and texture words with this nature activity.
Personal & Social Skills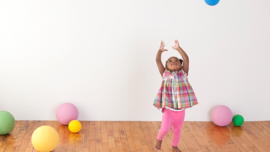 Carnival games
Bring the carnival into your living room with games that build muscles and coordination.
Personal & Social Skills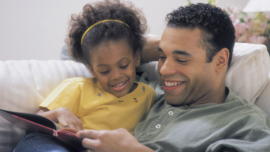 Who said that?
Using different voices while you read emphasizes that stories have different characters.
Reading & Writing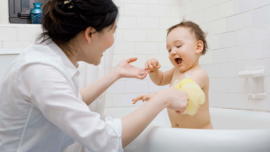 Itsy bitsy spider
Finger plays like Itsy Bitsy Spider introduce new vocabulary and help little ones coordinate words with finger motions.
Reading & Writing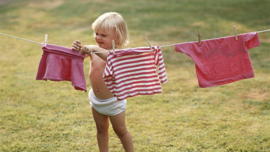 Power dressing
Inspire your child to dress herself with this silly sorting game.
Logic & Problem Solving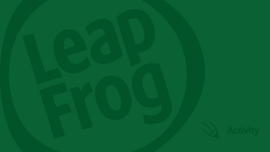 What am I?
With his eyes closed, have your child use his other senses to identify familiar objects.
Logic & Problem Solving