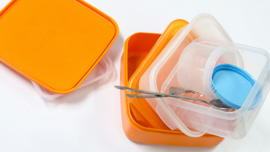 Open, sesame!
Encourage problem-solving and fine motor skills by hiding surprises in small containers.
Logic & Problem Solving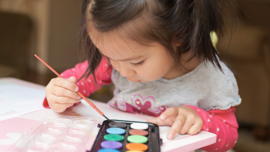 Thanks from the bottom of my art
Discover creative uses for those piles of creative "artwork."
Creativity & Life Skills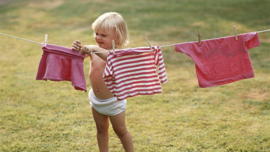 Fasten-ating fine motor skills
Clothespins are a handy tool for strengthening little hands.
Personal & Social Skills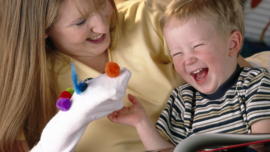 Retell a story
Nurture the skills to read happily ever after by acting out stories from a favorite book.
Reading & Writing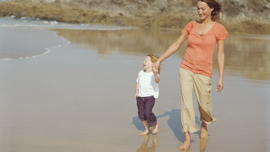 Head in the clouds
Look up at the clouds or into the leaves on trees and point out the shapes you see.
Creativity & Life Skills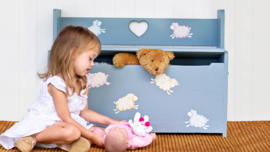 Imagination station
Help your child make sense of the world through plenty of pretend play.
Creativity & Life Skills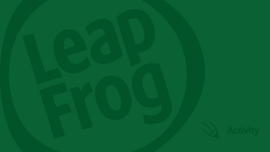 Scientific method for minis
Get more from kitchen science by introducing your toddler to the scientific method.
Science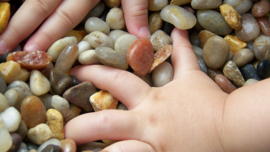 Stepping stones to reading
Make storytelling stones so your toddler can write a story.
Reading & Writing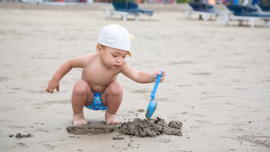 Letters in the sand
Turn the beach or sandbox into your child's first white-board.
Reading & Writing