Printable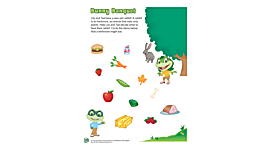 Bunny Banquet
Lily and Tad have a new pet rabbit! A rabbit is an herbivore, an animal that eats only plants. Help Lily and Tad decide what to feed their rabbit. Circle the items below that a herbivore might eat.
Logic & Problem Solving


Printable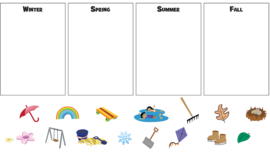 Sensational seasons
This activity encourages your child to identify characteristics of the seasons, an early Life Science skill.
Science