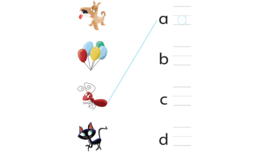 Starts with …
Develop your child's phonemic awareness and phonics skills—the cornerstones of learning to read.
Reading & Writing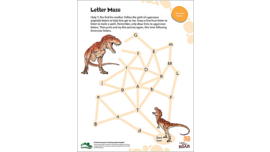 Letter maze (uppercase and lowercase)
Being able to differentiate between uppercase and lowercase letters helps children to identify the beginning of a sentence and proper nouns.
Reading & Writing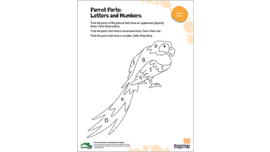 Parrot parts: Letters and numbers
Here's a coloring page that will help your child practice distinguishing uppercase and lowercase letters, as well as tell the difference between letters and numbers.
Reading & Writing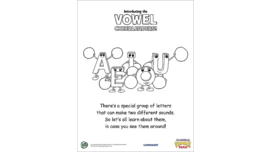 Meet the Vowel Cheerleaders!
Learn the vowel cheers and discover why vowels are so special.
Reading & Writing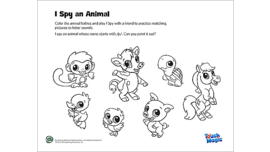 Touch Magic I Spy an Animal coloring page
Color the animal babies and play I Spy to practice matching pictures to letter sounds.
Reading & Writing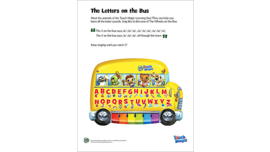 Touch Magic Letters on the Bus song
Sing the letter sounds to the tune of "The Wheels on the Bus" to drive home the letter-sound association.
Reading & Writing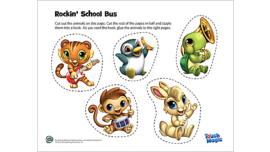 Touch Magic Rockin' Bus book
Your child will have fun making this booklet featuring the animals from the Touch Magic Learning Bus.
Reading & Writing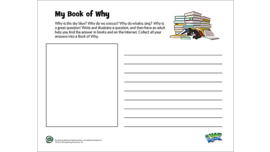 My Book of Why
Kids ask a lot of questions. Turn their tough questions into a Book of Why. It's a great way to start building a child's research skills at an early age and to show them that "Why?" is a great question!
Reading & Writing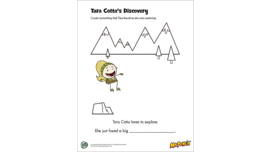 Tara Cotta's discovery
Create something that Tara found as she was exploring. Doodling and drawing helps children develop the dexterity they need for writing letters.
Reading & Writing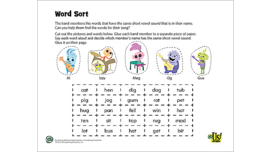 Short vowel word sort
Sounding out, or decoding, words with the consonant-vowel-consonant pattern (such as dog) is a great place for an emergent reader to start. In this printable, sorting words based on their sounds helps children pay attention to the individual sounds within words.
Reading & Writing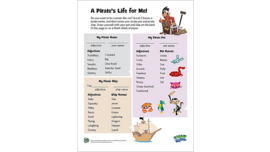 A pirate's life for me
This printable activity asks children to choose between adjectives and to draw an image to match the descriptive words that they have selected.
Reading & Writing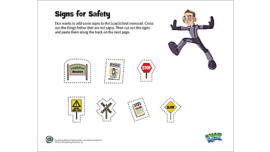 Signs for safety
As they become readers, children need to understand that different texts have different purposes. In this printable, children distinguish between different types of texts, such as lists, newspapers, and signs.
Reading & Writing