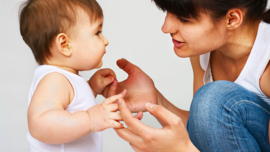 Where do babies get their words?
Our literacy expert answers where, how and when babies gain language skills.
Reading & Writing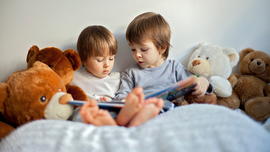 The road to reading
Think kids learn to read in kindergarten? Think again. Reading skills begin the moment you start talking to your baby, and continue for life.
Reading & Writing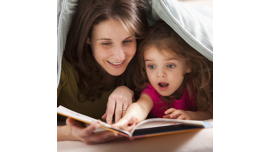 Welcome to National Reading Month
Learn how to get more from every moment with tips from our literacy expert Dr. Carolyn James.
Reading & Writing

Reading & Writing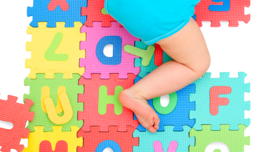 Too busy for books?
Try these 5 tips to help engage your reluctant reader.
Reading & Writing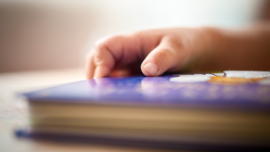 How can I teach my toddler to read?
We often hear from parents anxious to teach their babies and toddlers to read in the hopes they'll provide them with an "edge" in kindergarten. We also hear from teachers who worry that children are beginning school without the skills they need to succeed as readers, despite their parents' earnest efforts.
Reading & Writing

When do kids learn to read?
It may not be until kindergarten that kids start to decode words; in the meantime, here are some ideas for developing early reading skills.
Reading & Writing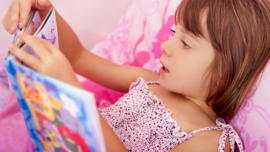 How to raise a reader
Learn 5 tried-and-true tips to inspire a love of reading in your child.
Reading & Writing