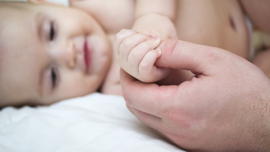 Baby brain building
The early wiring of your baby's brain sets the stage for future development. Here are some tips to enrich your child's early experiences.
Logic & Problem Solving

Communication is key
Literacy skills start long before a child learns the ABCs. From day one, children are developing communication skills that will allow them to both comprehend and convey words and ideas.
Reading & Writing

The right start to reading
Use these tips to create early literacy experiences for your child that will contribute to his success in kindergarten and beyond.
Reading & Writing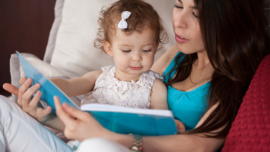 Read to baby better
Get the most out of reading to your child with these expert tips.
Reading & Writing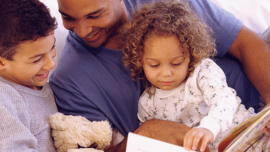 Creating a reading-friendly home
Learning to read is one of the most important skills your child needs for school and life success. Start at home, now, to encourage growth.
Reading & Writing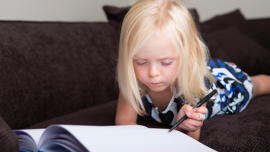 Get the "write" start
Prepare your toddler for writing with these 7 fun activities!
Reading & Writing

Have a Seuss-tast​ic day
From zany characters to rhyming and rhythm to the word play that builds comprehension for beginning readers, Dr. Seuss is a true classic.
Reading & Writing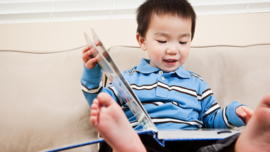 How to choose a children's book
Choose children's books wisely with these helpful criteria.
Reading & Writing

Reading & Writing

Reading & Writing

Reading & Writing