United States map coloring page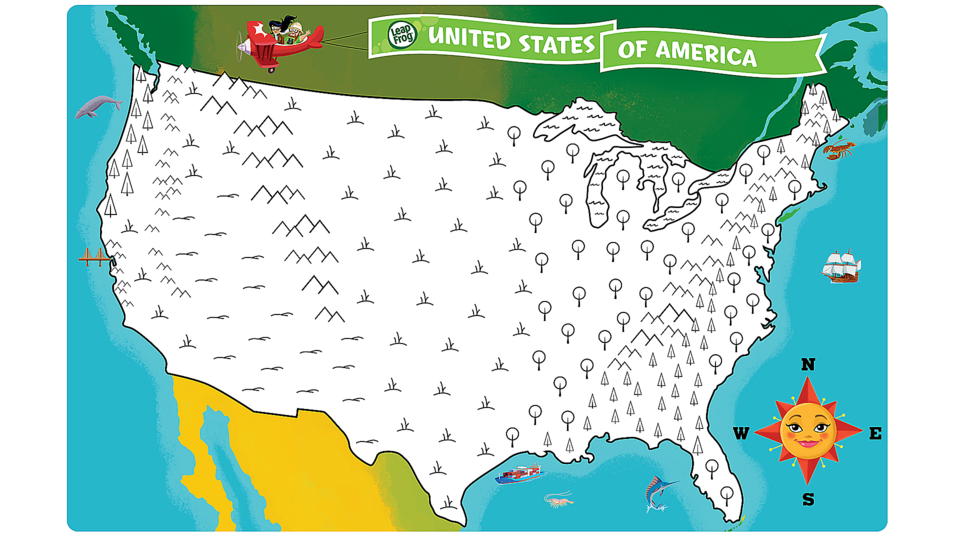 Delve into the great American landscape, from sea to shining sea.  
---
By coloring the map according to the legend, you child will discover how varied the landscape is from coast to coast.
For more map fun, take off on a coast-to-coast adventure as you learn fun facts and play games with the two-sided Tag™ United States map.