Thanksgiving calendar countdown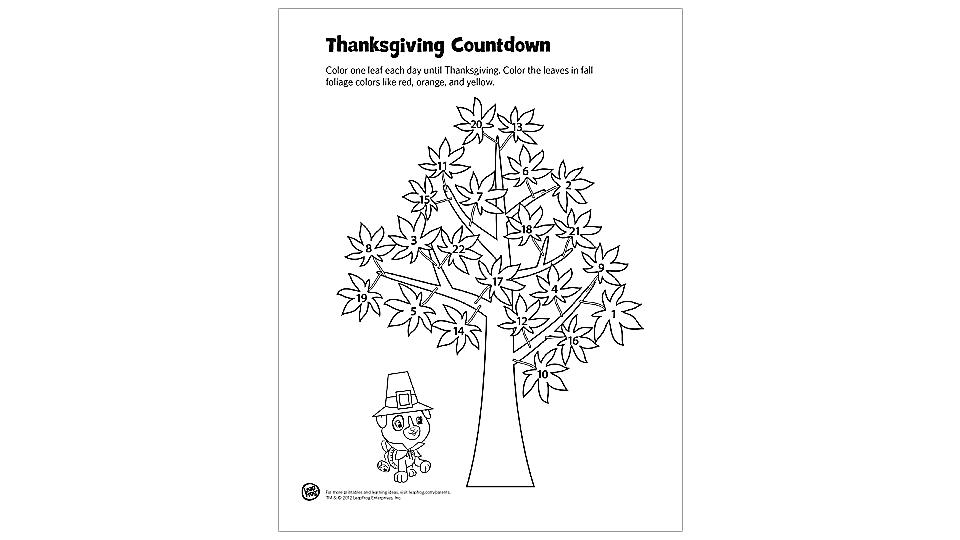 Gear up for Thanksgiving with this fun foliage coloring printable.
---
Post this coloring page near your calendar so your child understands how the numbered leaves correspond to calendar days. Color one leaf for each day until Thanksgiving on the 22nd.
Increase the challenge for older kids by asking them to count backwards, coloring leaves from 22 down to 1.